This Major Feature Of The New iPhone Update Could Seriously Compromise Your Privacy
20 September 2017, 12:45 | Updated: 20 September 2017, 12:53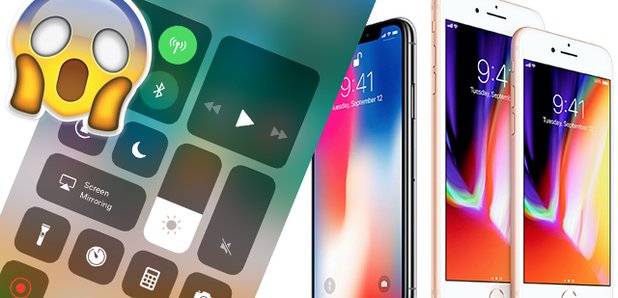 Be warned, the new feature sounds great but could cause some privacy issues when using certain apps.
This week Apple launched their shiny new iPhone operating system, iOS11, giving iPhone users a chance to make their phones feel brand new again without having to immediately fork out the cash for an iPhone 8 or an iPhone X.
As with every update there comes some new features that get everyone excited
Some great additions to the new system that will definitely improve iPhone users' experience include a new screenshot function which will allow you to doodle on a screenshot before saving, a 'Do Not Disturb While Driving' mode to switch on while you are behind the wheel, a new app store and some cool new iMessage effects to name a few.
But one new feature of the update has people predicting calamity and that is the screen record function.
The new tool will allow users to record their iPhone screen while using apps and even narrate the recording using the iPhone's microphone.
This is a feature that will inevitably come in handy for some, but the pros of the feature seem pretty niche compared to the cons that everyday users will come up against when using their phone, a big one being privacy violation.
From now on people will be able to record entire FaceTime calls secretly if they want, record your every move on social media and capture videos on apps such as Snapchat and Instagram that are intended to disappear from the internet after a set amount of time - not anymore!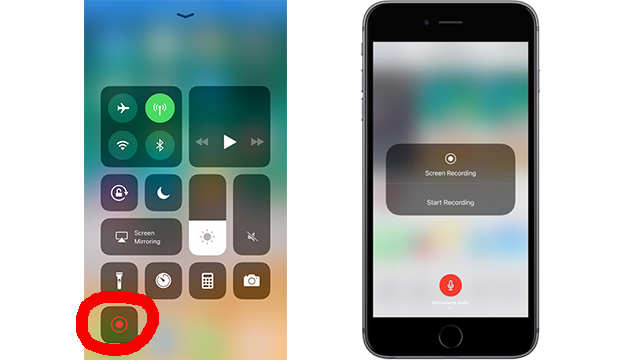 Now thanks to the screen recording capabilities of the new iOS, all of these can be done without the other person even suspecting a thing...pretty creepy.
Many took to social media to express their concerns...
PS... ios 11 has screenrecording and snapchat won't alert u if someone screen recorded ur snap... rt to save a life #iOS11

— abbie (@abbstholkes) September 19, 2017
IOS 11 gonna ruin relationships with that screen recording #IOS11

— Appie (@AppieTweets) September 19, 2017
We can all say goodbye to screenshots because this screen recording is on another level #ios11

— Andrea Barron (@andreaabarronn) September 19, 2017
It's pretty intimidating stuff for everyday folk but imagine being a celebrity, whose life is already under a magnifying glass, and the scandal this could potentially cause them.
It all sounds a bit dramatic, the chances are that you won't be a victim of the new technology used in the wrong way, but it's definitely something worth being aware of when posting online and people need educating about the potential downfalls of new developments like this in our mobile phones.
Although Apple are well intentioned when creating their cutting edge updates, we can't help but be a bit worried about this one! Let's hope people use it wisely...