If You Know This You'll Never Run Out Of Phone Storage Space Again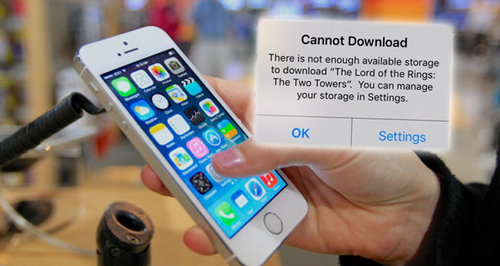 Are you sick to death of seeing that pesky message popping up EVERY TIME YOU TRY AND DO ANYTHING ON YOUR PHONE?! Well, we have the answer...
Let's face it, nothing is more annoying than settling down and getting ready to enjoy your favourite movie, when that blooming notification appears thwarting your attempts to watch 'Harry Potter and the Chamber of Secrets' for the umpteenth time.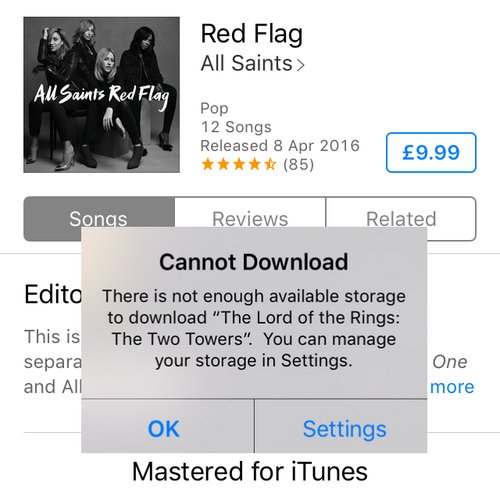 "LET ME LISTEN TO ALL SAINTS YOU INFERNAL PIECE OF TECHNOLOGY" you scream at your phone. "EVERY FLIPPING TIME!"
Well, fear not guys, we've got a secret hack that will help you get loads more space. Yes, we repeat, LOADS OF SPACE!!!
A clever Reddit user called eavesdroppingyou, found that to create all this magical space, you need to head to the iTunes store and attempt to download a film or album that is a bigger file size than you have available.
This will prompt the dreaded message but will also cause the phone to drop unwanted data. By clicking on Settings you can then see how much data you've freed up.
The best bit? You can do this multiple times to free up more and more data.
One word of warning though: Make sure you do it directly on your iPhone.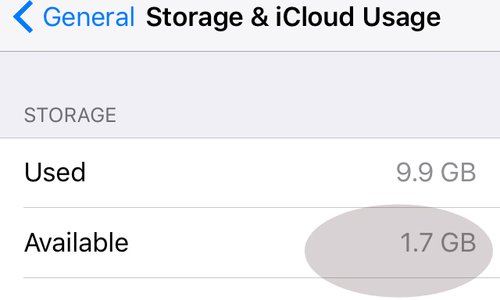 WINNING!