This Feature Is Soon To Disappear From Our Computers Forever!
24 July 2017, 16:22 | Updated: 25 July 2017, 14:57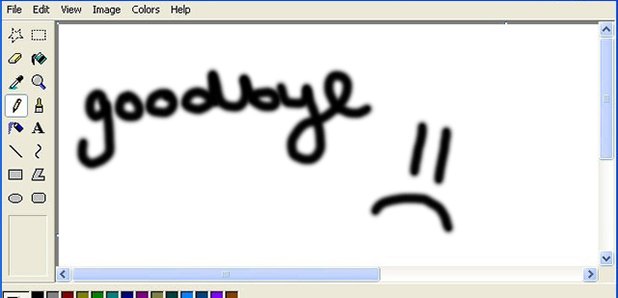 We all showed our artistic flair using this programme on our computers at one time...
Today Microsoft announced some sad news.
The time has finally come for them to get rid of Microsoft Paint. The most basic of all graphic design programmes that we all grappled with on the slow school desktop computers has finally had its day.
Whether you were trying to simply crop a photo or attempt to make a birthday card everyone has tried (and probably failed) to make a work of art on the programme which has come built into all Windows PC's since 1985.
So why is it being retired at the tender age of 32? The new Windows operating system will include a new app called Paint 3D instead of the version we know and love and will be basically unrecognisable.
The news might come as a shock to some PC fans because as of last year 100 million people a month were still using Paint, but the new update will gear the system towards more use on iPads and phones as opposed to desktops.
As we say goodbye to our favourite procrastination tool (everyone has been there in the office!) here is some of Twitter's favourite memories of Paint...
Children of the future will never know the joy of spending hours doing this on Microsoft Paint #MSpaint pic.twitter.com/IY6kDxPdc4

— Fiona (@McDoFi) July 24, 2017
seriously #microsoftpaint you can't get rid of paint i've been trying to workout how to use it for 20 years .. i need more time pic.twitter.com/me1zqAhhdm

— mark hilltops (@hellwelovespurs) July 24, 2017
I made this picture on Microsoft paint for my girlfriend because I'm very romantic pic.twitter.com/6LB6D7Jeef

— Zach Milvo (@zachmilvo) July 20, 2017