This Is The Free App Every Parent Needs To Get Their Kids On The Nice List!
7 November 2017, 15:00 | Updated: 7 November 2017, 15:26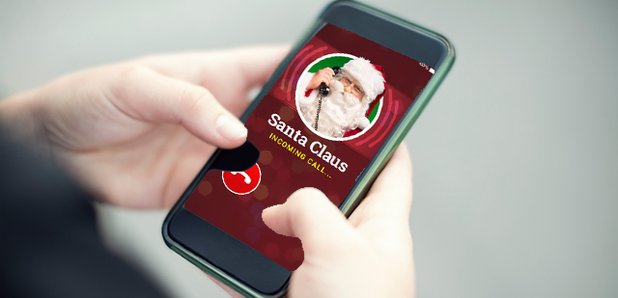 This app will make sure your kids stay on the nice list!
How many parents out there are guilty of using the line "if you're not good Santa won't come!" to keep your kids behaving themselves in the lead up to Christmas?
Every kid wants to end up on the 'nice list' and we can't really blame parents for using that to their advantage and a new app is playing on that too.
Message from Santa is an app for your phone that will send a personalised warning text or a call to your children to let them know if they're going the right way to get some coal in their stocking!
The app store lists the app as one to use "together with your children to encourage good behaviour all year long".
Aside from the personalised features of the app which allows 'Santa' to communicate with your children and vice versa, it also does some other pretty cool stuff to get the excitement going for Christmas Day.
There is a Santa tracker to find out what Santa is up to right now and track him on Christmas Eve as he delivers presents across the world. Children can also keep an eye on the weather at the North Pole and find out the names of all his reindeer.
But be wary of leaving your child totally unattended with this app if you are thinking of downloading it. Yes it is totally free but there are some features that require in app purchases to activate.
It sounds like a great way of using tech to ramp up the excitement for 25th December to us...and a bonus if the kids stay well behaved too!