We Could All Be Taking A 'Bothie' Instead Of A Selfie With Nokia's Genius Invention
17 August 2017, 16:27 | Updated: 17 August 2017, 16:28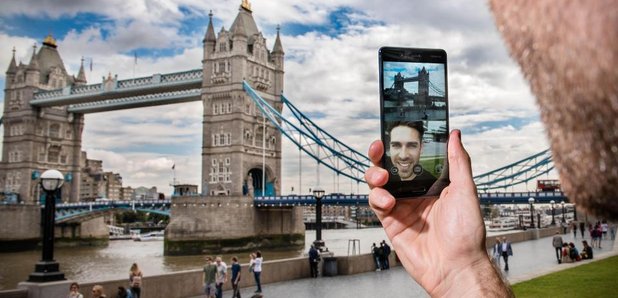 You'll never have to be torn between taking a picture of yourself or your surroundings ever again with Nokia's new camera phone.
Selfies could be set to become a thing of the past if a new camera phone from Nokia has anything to do with it.
Phone users will now be able to take a picture of themselves and the scenery at the same time with a genius new tool.
The firm's brand new phone will be able to take a 'bothie' by which it uses the front and rear facing camera at the same time to capture two pictures.
Introducing the new #Nokia8 with Dual-Sight mode, our most powerful Android smartphone. #Bothie #Nokiamobile https://t.co/8M7cS3ah9I pic.twitter.com/UoBKezXuYA

— Nokia Mobile (@nokiamobile) August 16, 2017
The genius new camera won't just be used for photos either. The Dual-Sight feature can be used for streaming video live on Facebook and YouTube too!
For example, music fans might want to live stream a concert or festival to pals while singing along!
Hello #Bothie! The world's first smartphone to broadcast live with both cameras simultaneously. Meet the #Nokia8. pic.twitter.com/nMLl8h6YZe

— Nokia Mobile (@nokiamobile) August 16, 2017
Judging from the pictures, it looks as though the new phone is set to revolutionise the way we use a camera.
A Nokia spokesman said: "Be less selfie, be more bothie. There are two sides to every story and the Dual-Sight feature of Nokia 8 is designed to help you create and share the full picture."
The firm is hoping that Nokia 8will be a good rival to the iPhone and other top-end handsets like Samsung's Galaxy S8.
Nokia has been working hard to have a bigger stake in the market as of late and even unveiled a new version of the classic 3310 handset back in February.