WATCH: 7-Year-Old Gives Frank Sinatra A Run For His Money With Her Rendition Of 'Fly Me To The Moon'
Amazing seven year old sings Fly Me To The Moon (Angelina Jordan) on Senkveld "The Late Show"
01:27
The young star has fans all over the world after winning 'Norway's Got Talent', and continues to stun audiences with her incredible voice...
Angelina Jordan has been wowing the world with her incredible voice ever since winning Norway's Got Talent in 2014. Watch her spell-binding rendition of Frank Sinatra's 'Fly Me To The Moon' above...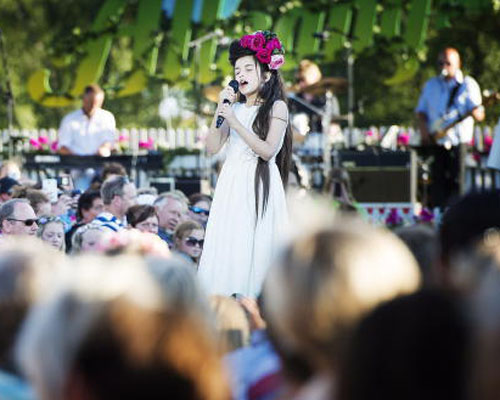 The starlet is said to have been nearly two-years-old when she discovered YouTube and started listening to her favourite songs, including Whitney Houston's 'I Will Always Love You'.
It wasn't long until the youngster started singing along, which is when her parents discovered her unbelievable talent.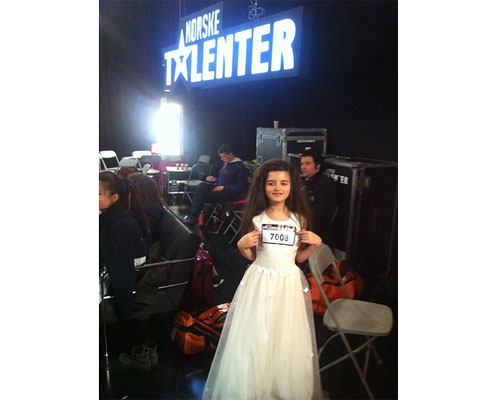 As time went on Angelina's thirst for music moved on and she started listening to more and more old songs, finally falling in love with Billie Holiday.
It was then that she started asking for karaoke versions of her favourite songs, and in 2014 spotted an advertisement for 'Norway's Got Talent' and was desperate to audition. Watch Angelina's first audition for 'Norway's Got Talent' below...
Since wowing the judges and winning the talent show, Angelina has performed all over the world including New York where she appeared on 'The View'.
With fans from every country imaginable, it's not hard to see why this little girl is taking over YouTube with her stunning songs.