WATCH: An Anchorman Have A Kardashian Meltdown Live On Air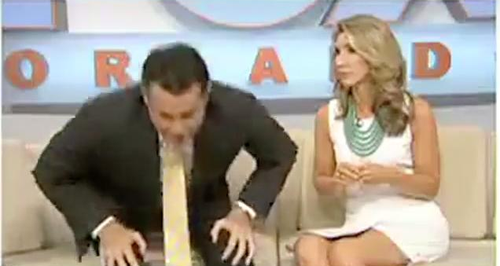 News anchor John Brown reaches his Kardashian limit live on air and storms off, refusing to talk about the family anymore.
Are you sick and tired of keeping up with the Kardashians? This Fox News anchorman sure is.
On Friday, news anchor John Brown stormed off live on TV, refusing to talk about Kylie Jenner's new pet rabbit, that she named "Bruce" after her father, pre-transition.
Mr Brown protested against covering the story, shouting: "I don't care! I'm sick of this family – it's a non-story!
"We're talking about this family every freaking day on this show! Nobody cares about this family anymore! It's enough! It's Friday! I want to have a good Friday!
We just feel sorry for Bruce – that poor rabbit.