Watch: Baby Tries Lemon For First Time And Can't Handle It!
Check out this hilarious footage of tiny Emma tasting the yellow fruit for the first time...
It's not the most soothing taste in the world, as the cute toddler soon discovered when she tried a slice of the citrus food... much to the delight of her friends and family watching...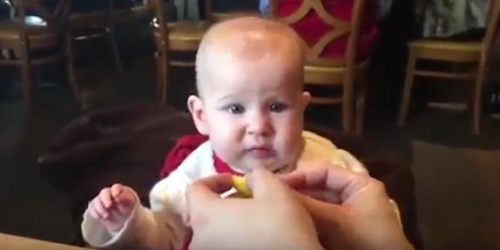 Baby Emma trying the lemon
If you enjoyed Emma eating a lemon, check out this whole compilation of tiny tots getting a mouthful of the bitter fruit: