This Little Lady And Her Pet Piglet...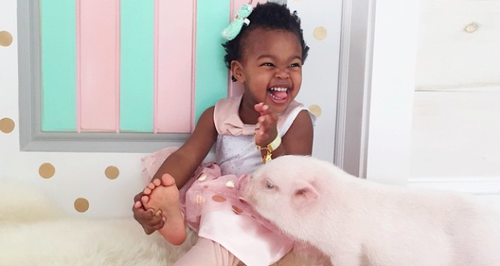 …are the cutest thing you'll see all day.
Prepare to meet Libby and Pearl - the cutest best pals around.
Disclaimer: After watching these videos, we guarantee you will want a pig.
Do you know Live Sweet Photography? Well, after this we promise you you'll be hooked. A super cute blog full of handmade crafts, fluffy animals, not to mention two adorable children, we can't stop looking at it...
Take a look at all Lindsey's gorgeous pictures and videos here