Watch: Snowboarder's Home Video Will Make Your Blood Run Cold
Snowboarder Girl Chased By Bear
01:25
The chilling moment an oblivious snowboarder is chased by a huge bear has been accidentally captured on film...and you won't believe how terrifying it is!
Kelly Murphy is happily going about her own business slipping and sliding down a snowy slope in the Japanese mountains.
In the video she appears relaxed and is humming along to Rihanna's hit tune 'Work' as she begins snowboarding at the Hakuba 47 resort.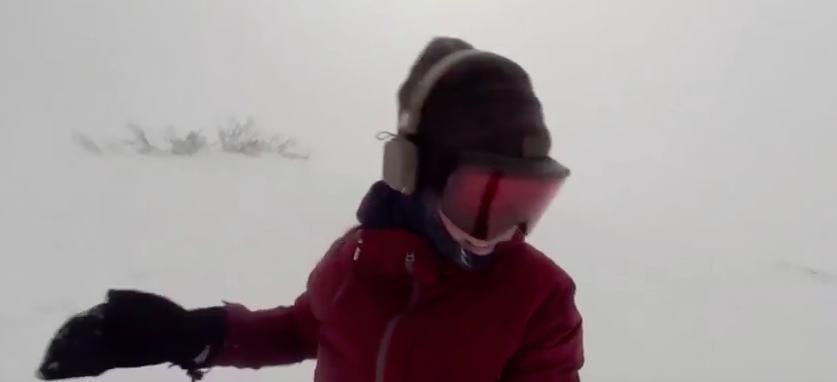 However, as she films herself cruising down the hillside at top speed, what she fails to notice will make any viewers heart stop still.
Running up behind her at a serious pace, is a MASSIVE brown bear. Unbeknownst to Kellie, the angry animal chases her for quite some time, before she manages to escape.
There's literally a hair's breadth in it...but LUCKILY Kellie makes a getaway!
Watching the home footage through the low visibility though, it's clear to see this could have had a hideous end!
"I'm here with my girlfriends but they were doing lessons and I went off by myself.
"I didn't realise until I looked at the video today! I was freaking out when I saw it and showed my friends who told me to put it on youtube.
It was so scary!"
It's worth noting that some people are citing the vid may be phoney as it features a brown bear, when only black bears are common in this part of the country.
Either way, it chills us to the bone!