Kanye West Gets Burned By Freddie Mercury In Hilarious 'Bohemian Rhapsody' Send Up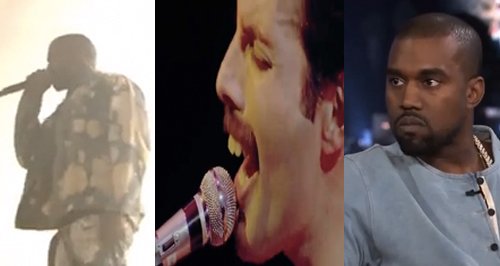 Watch as Kanye West is forced to bow down to Queen after his Glastonbury festival rendition of 'Bohemian Rhapsody' gets upstaged.
Kanye West may have labelled himself as 'the greatest living rockstar' in a rant during his headline set at Glastonbury Festival this year, but the hot-headed rapper was forced to admit defeat in this hilarious video.
The 38-year-old star embarrassingly goes off-key as he sings the opening lines of Queen's famous hit, but his moment of glory doesn't last forever. One clever Youtuber edits in vintage clips of Mercury smirking and laughing before taking to the stage himself to show Kanye how it's done.
Hilarious!