WATCH: Check Out How This Dog Gets His Ball Without Getting Wet. Genius!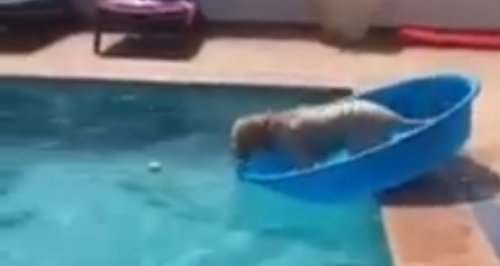 Apparently, it's not just cats who don't like water...
There's a reason dog is man's best friend - he's smart. Not convinced? Just wait until you see how this canine gets his ball out of the pool.

The pup obviously doesn't feel like going for a swim so he tries to tempt his favourite ball into returning to him.

Unfortunately, its not happening, forcing the dog to come up with a rather ingenious way of getting its paws on his toy.

Just watch the video below to find out how he does it...


If only everyone thought before they made a decision.

Posted by Nick Browne on Saturday, 18 July 2015