Helen Mirren Does A Jimmy Fallon Interview On Helium!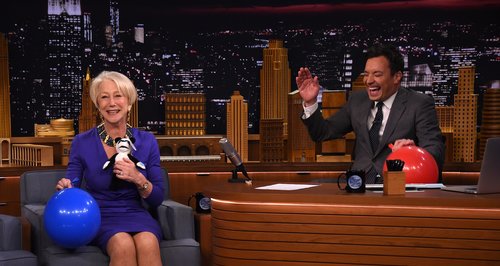 Watch the actress and the TV show host sucking helium in this hilarious interview!
Helen Mirren was on Jimmy Fallon to promote her new film, 'Woman In Gold'.
When talking about British accents and the Queen's posh RP, Fallon had the idea of bringing out a couple of balloons, sucking out the helium and conducting the interview in a high-pitched squeaky voice.
Mirren is always up for a bit of mischief and it didn't take the talk show host much to convince the actress to join in.