The Hilarious Cat That Puts Its Own Hat On - Video
3 April 2014, 06:00 | Updated: 3 April 2014, 11:41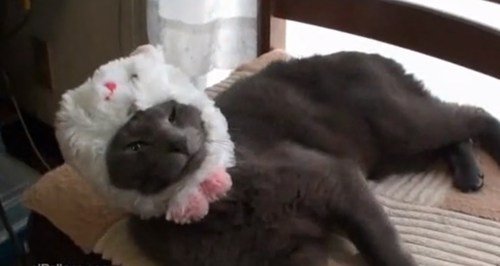 This video is pretty much guaranteed to make you smile.
If there's one thing we love here at Heart HQ, it's videos of animals acting like people.
We don't know why, but it always tickles us. Every time.
Maybe that's why we've watched this video of a cat putting a wooly hat on about twenty times.
Facebook user Lisa Lange wrote: "please do yourself a favor, take 20 seconds and watch this so that you too can laugh outloud."
The video has had 775,000 shares on Facebook alone.
Watch it below and laugh along with us.