Is This The Cutest Cook Ever?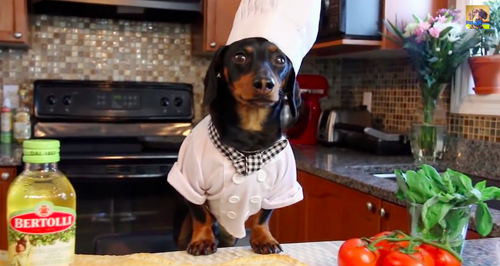 This Dachshund knows more about Italian cooking than you.
Prepping the perfect dinner party snack can be more trouble than it's worth.
But don't worry, Chef Crusoe comes to the rescue with his brilliant recipe for that classic Italian favourite, bruschetta.
The talented pooch explains how to make the delectable dish step by step in his tutorial video below:
Music by Dean Martin, original recipe by Gino D'Acampo.