James Corden Duets With Olaf From 'Frozen'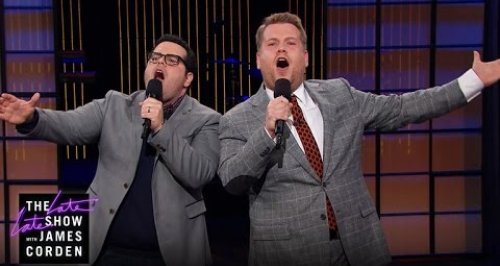 James Corden is taking America by storm hosting The Late Late Show.
He's already roped in a number of famous faces, from David Beckham to Tom Hanks, to help him launch his new show but you could be forgiven for not recognising this star... Josh Gad. Josh is the voice of snowman Olaf in Disney's Frozen.
The two take to the stage to duet a re-worked version of 'Do You Want to Build a Snowman?'.
We love James and we love Olaf! It's the perfect combination.
Earlier this week, he demonstrated the best way to ease traffic jam boredom, by performing a few tracks from 'Grease' for drivers stuck at red lights.