James Corden And Tom Hanks Re-enact All Hanks' Movies In 8 Minutes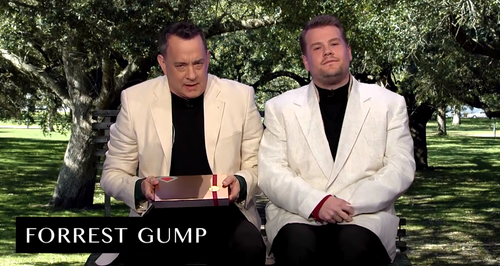 Who knew James Corden could make such a convincing Meg Ryan?
It's been a nerve wracking week for James Corden after his 'Late Late Show' made it's debut over in the States this week. He's made an instant impact with this video that's going viral and a generally positive response on Facebook and Twitter.
Our national treasure performed a medley of acting roles with his guest Tom Hanks - covering every Hanks movie in under 8 minutes!
From 'Saving Private Ryan' to 'Sleepless In Seattle', from 'Cast Away' to 'Captain Phillips', the two clearly had fun filming this little sketch.
Have a watch of James in action!