Watch As Little Boy OUTDANCES Patrick Swayze In 'Dirty Dancing' Routine!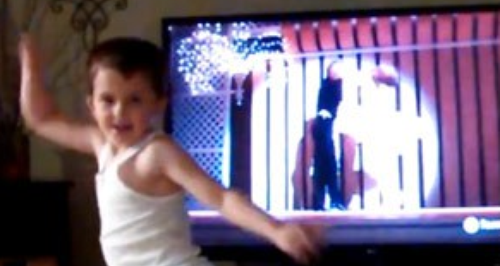 We all probably had a few injuries after trying to recreate Baby and Johnny's famous lift, but one little boy has given Patrick Swayze a run for his money with his near-perfect choreography whilst watching the 'Dirty Dancing' finale in his living room.
If you love the 1987 classic film, 'Dirty Dancing' then you have to watch this amazing performance!
Charlie's mom probably had no idea her son would become an internet sensation after receiving over 8 million views when she uploaded the iPhone video of his impressive routine to her Facebook page. But, that's exactly what happened!
If one thing is for sure, this video will definitely remind you just how MAGICAL 'Dirty Dancing' seemed as a kid!