Couple Who Have Been Together For 58 Years Celebrate Valentine's Day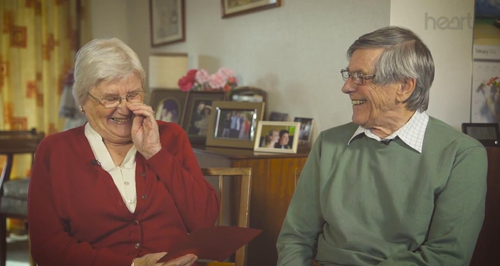 This cute couple are so still so in love after 58 years of marriage so we get them to play Mr & Mrs this Valentines...
After 58 years of marriage, Nancy and Ken know a thing or two about love and relationships. And after all that time, the pair are still very much in love.
To celebrate Valentine's Day, heart have played Mr and Mrs with the loved-up couple to test how well they really know each other after all this time...
And it seems after 58 years of marriage, the pair still haven't lost their sense of humour. Ken says: "What do I like more? Kissing or holding hands?" And Nancy replies: "I should have thought that was obvious!"
Right. You grab the tissues and we'll get the industrial-sized Ben & Jerry's because things are about to get emotional.
We feel all warm and fuzzy now...