Michelle Obama Breaks It Down In Priceless Rap Video At The White House!
Go To College Music Video (with FIRST LADY MICHELLE OBAMA!)
02:03
Just when we thought America's first family couldn't get any cooler, Michelle Obama throws some shapes outside the White House in a bid to encourage kids to go to college.
"If you wanna fly jets, you should go to College," raps the First Lady. "Reach high and cash cheques? Fill your head with knowledge."
She's seen getting her groove on outside the White House, dropping bills at the Presidential pad and laying down the vocals as she raps into the mic.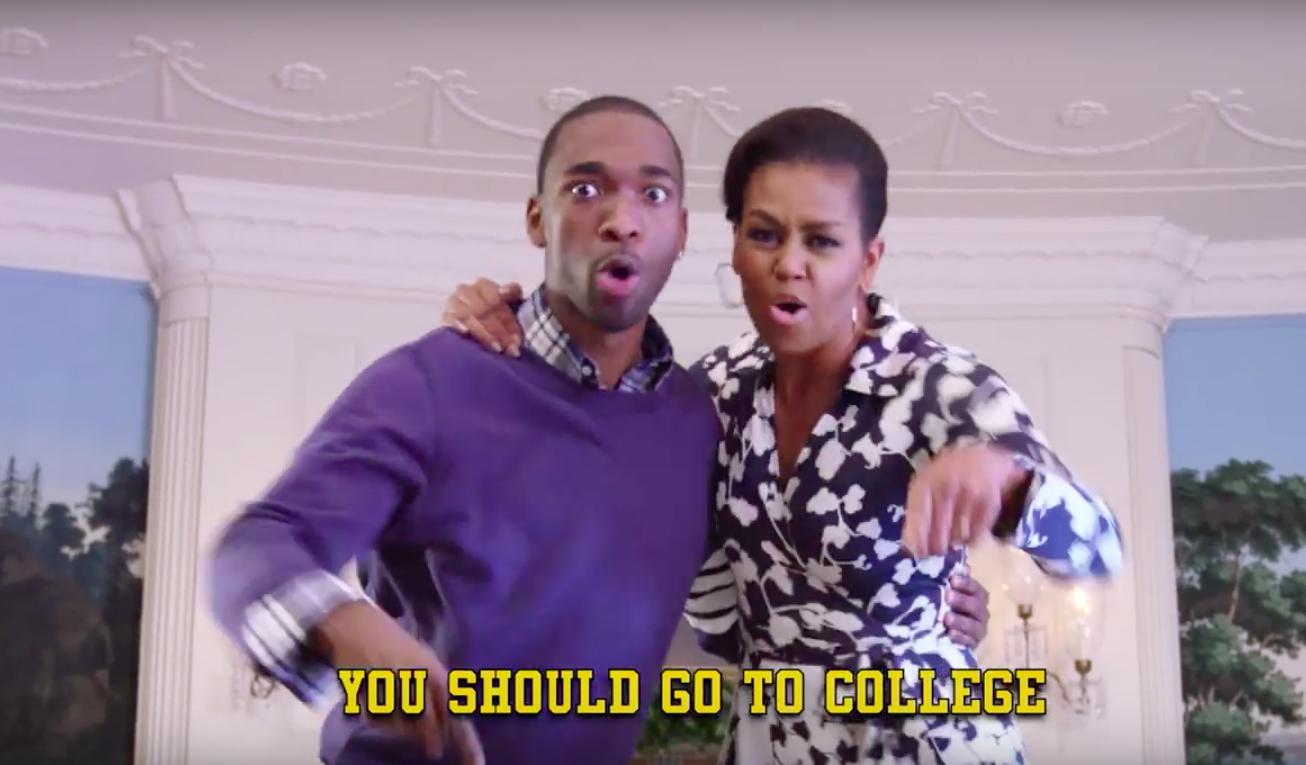 The First Lady gets down in the video. Picture | CollegeHumour
Michelle paired up with comedian Jay Pharaoh - who is known for his Saturday Night Live impression of her husband, President Barack Obama.
In the video, the pair are explaining to two undecided young people why they should go to college.
The video was made as part of Michelle's 'Better Make Room' campaign which targets 14 to 19-year-olds to encourage them to get a further education.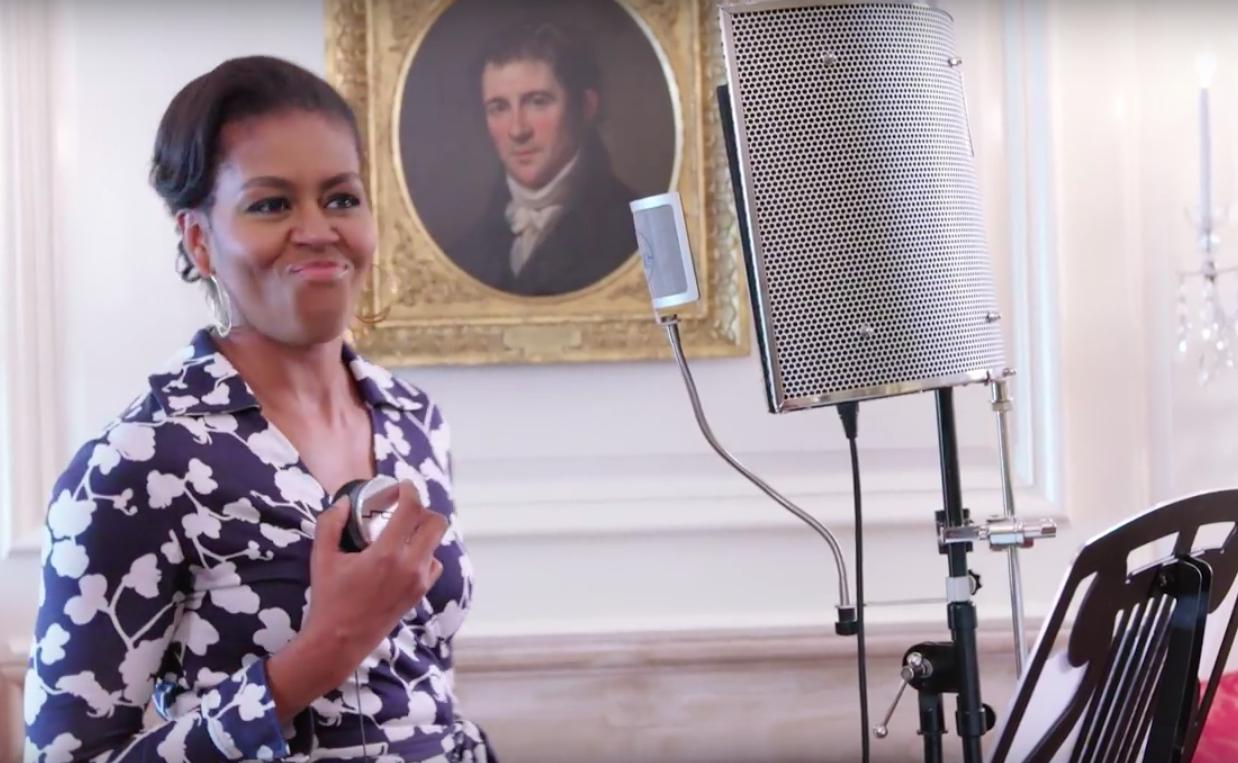 Will she be dropping a single any time soon? Picture | CollegeHumour
In a statement, Michelle said: "I want to honor and empower young people who are working hard in school and pursuing their dreams - and I want to do it in a fresh and fun way."
Well Michelle, you've convince us. Now where do we sign up?