Mum Of Two Becomes Viral Star After Being Filmed Singing On The Sofa!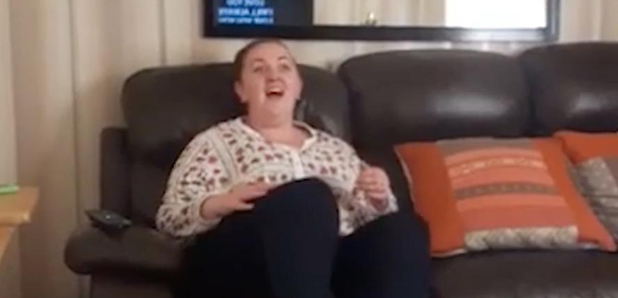 This is the moment a mum-of-two belted out an incredible rendition of a Beyonce track - unknowingly become a viral star watched by 900,000 fans around the world.
Kerrie-Ann Lomas, 26, has always loved singing and her family regularly hear her renditions of popular songs around the house. Like most of us budding stars, she's had to put her dreams of stardom on the backburner to bring up her kids Kiana, 3, and Kendal, 10 months while she waits to be 'discovered' by a top music exec.
But when her mum Sandra Jones filmed her belting out Beyonce's Listen - while sat on her sofa with her daughter clambering over her - the clip went viral.
We're a fan! It's been watched by more than 850,000 people, and since the video went viral the self-confessed "normal mum from a council estate" was inundated with messages from all around the world asking her to perform for them!
We only hope Beyonce sees this and invites her on stage soon, what an ending to this amazing story that would be!