Prince William And The Royals Treat The Queen To A Cheeky Carvery For Her 90th Birthday!
A right Royal knees up at Toby Carvery
01:04
Your Gran's turning 90-years-old. It's kind of a big deal, so what do you do? Treat the family to a carvery, that's what!
In this home video, it seems like they're just like us. Prince William tries to get a cheeky 'up skirt' shot of the Duchess of Cambridge, the Duchess of Cornwall tucks into roast 'taters and Prince Harry is of course at the bar.
Unfortunately though, not all is as it seems...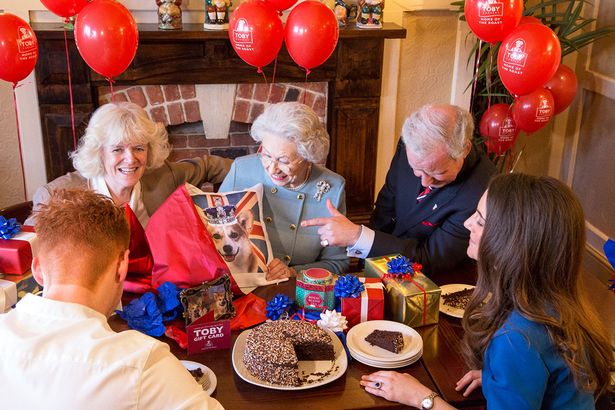 Picture | Alison Jackson/Toby Carvery
This very cleverly put together 'home video' is actually an advert for Toby Carvery.
The shaky camera and Prince Williams amateur commentary almost had us fooled but it was actually a project taken on by BAFTA award-winning celebrity artist, Alison Jackson.
Oh how we wish this was true! However, the Queen does have a whole host of other exciting things happening to help here ring in her 90th year. Find out what's happening here: