Ed Sheeran Helps Out With A Truly Romantic Proposal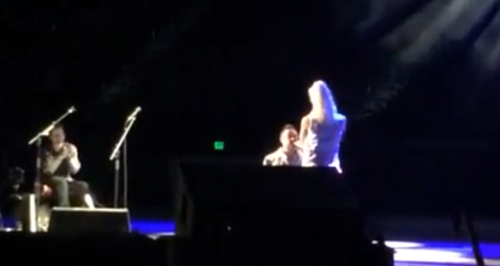 We can't think of anything more romantic to share with your other half than enjoying an Ed Sheeran concert together, especially when the hit-maker breaks out one of his classic ballads like 'All of the Stars'.
But the romance just hiked up a notch at a show in Texas, when one man decided to get down on one knee to the woman he wants to spend the rest of his life with:
"Never in my life have I come across someone so amazing, so talented and show wonderful inside and out and there was no way I was gonna let her go." gushes the loved-up fan.
When he says: "God only created one perfect answer for one perfect question" …we all know what we want her answer will be.
Credit: Patricia Chavez via YouTube