This Cat Makes House Cleaning WAY more Fun!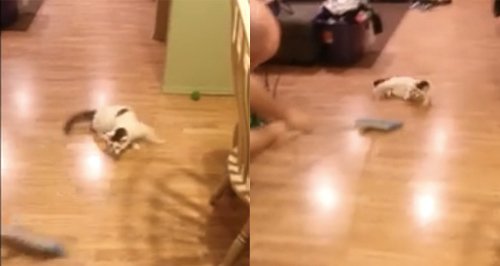 The cute kitten was a big distraction during his owners spring clean!
Sweeping the house is a chore that most of us grimace, but this kitten provided his house-proud owner with plenty of entertainment when cleaning the kitchen by curling himself up in the broom.
Instead of sweeping up the dust, the owner sweeps up his cat instead making for a hilarious game which leaves the cat coming back for more!
How cute?
Just a quick game of kitten curling in the kitchen! #lol #cats

Posted by AFV Animals on Monday, 23 March 2015