Watch: Tom Cruise Cleans Up In An Intense Lip Sync Battle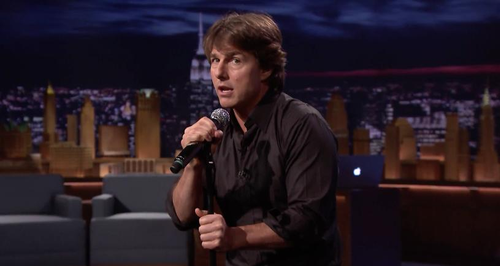 Prepare to see the ultimate take down as Tom Cruise absolutely smashes it on TV!
Kicking off with soulful rapper The Weekend's 'Can't Feel My Face', the 'Mission Impossible: Rogue Nation' star starts as he means to go on.
American chat show host Jimmy Fallon is not easily outdone however, and comes back a killer rendition
Not one to be pigeon holed however, Cruise moves on from smooth R&B to a killer rock tune, before the pair join forces to serenade a lucky audience member with the Righteous Brothers 'You've Lost That Loving Feeling'.
Watch the hilarious video here: