U2 Surprise Fans By Busking On The Underground!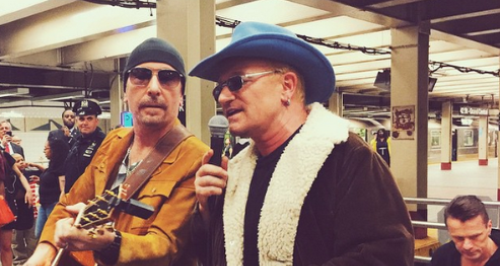 Would you tip Bono and the gang if you spotted them busking on the underground? Watch as they give fans a once in a lifetime performance!
A few lucky New Yorkers were able to watch a free U2 concert as Bono and the band performed for commuters on the subway in the Big Apple.
The group has been taping music as part of a comedy sketch to include on the 'Tonight Show Starring Jimmy Fallon', where they'll be appearing as the only guests.
Subway riders at Grand Central Terminal found were fortunate enough to witness the band on a train platform performing 'Angel of Harlem'. Now that's one way to brighten up any weekday!