WATCH: Little Girls Find Adopted Baby Brother Under The Christmas Tree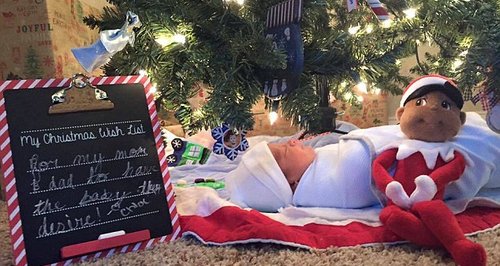 A couple surprised their daughters with an adopted baby brother under the Christmas tree - and their reactions are adorable...
It's the most wonderful time of the year, as one family proved when they shared this heartwarming video. (Someone pass the Kleenex!)

Courtney Solstad and her partner from Dallas, Texas, were given the wonderful gift of adopted son Nathan this Christmas – and decided to share it with their three daughters in the best way.
The minute-long clip, which has been viewed nearly 400,000 times since appearing on Facebook shows the three girls bursting into tears of joy when they saw their new sibling nestled under the tree.
The new mum said: "The girls knew nothing about Nathan until this.

"We met them at the door and told them that we had been out Christmas shopping and got them a gift to share… and it was under the tree!"
Watch the incredible video below and try not to cry...
We guess the stork's giving Santa some competition this year...