Watch This Adorable Baby Laugh Uncontrollably At Dad's 'Poo' Joke!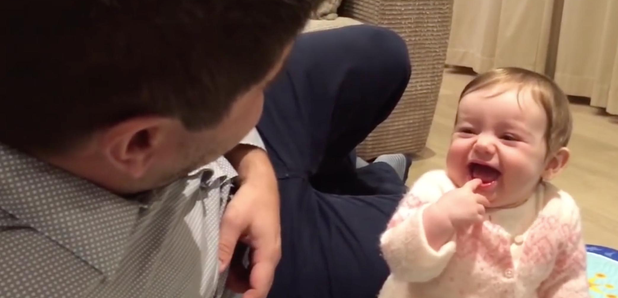 This adorable nine-month-old baby girl is blessed with an infectious laugh and, apparently, very productive bowels.
After completing four "poos" in one day, she's cracking up and her laughter is downright infectious.
We've all had a moment with our little ones where the laughter just doesn't stop and deep down you actually have no idea what they're really laughing at.
We guarantee this baby girl will brighten your mood and you'll find it difficult not to crack a smile yourself as you watch her keel over with laughter and affection for her daddy.
See, we told you... adorable!