WATCH: Ed Sheeran Shares His Childhood With Fans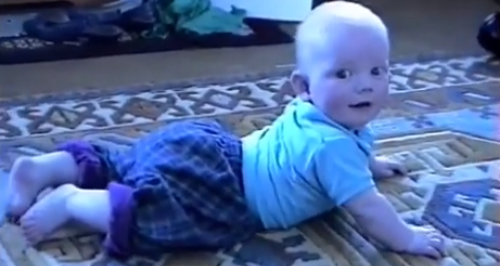 The award-winning singer releases new music video for single 'Photograph', featuring real homemade footage…and we just can't get enough of it!
Ed Sheeran has given fans a sneak peek into his childhood with the official music video for new single, 'Photograph'.
The video features multiple homemade movies of the performer at various ages, filmed by the BRIT winner's parents Imogen and John.
The single is the fifth to be released from award-winning album, 'X'.
Watch the adorable video below...
Fans can see a baby Ed Sheeran enjoying the attention of his family grow in a bespectacled young boy who loves to play instruments. There's even clips of his first attempts at busking, which turn into sold out tours.
Sometimes alone, sometimes with his older brother, Matthew, the music video provides a rare glimpse into the usually private singer's life before becoming a world famous musician.
Ed Sheeran is currently on tour in the US and will be returning to the UK in July for three sold-out Wembley Stadium shows.