Watch This 4-Year-Old Girl Laugh Hysterically As Her Dad Flies Through The Skies!
28 March 2017, 12:33 | Updated: 28 March 2017, 13:28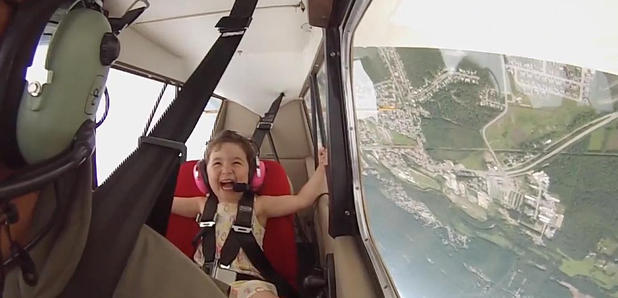 You'd think taking your young daughter on a plane would be terrifying for them. But this little girl takes it in her stride and loves it!
Raphael Langumier, a Canadian pilot, took her on the flight across Montreal "so she would not be afraid of planes". He managed to capture her reaction on camera but judging by the footage, there's no chance of her being scared!
It wasn't smooth gliding either, as he opted to include a few acrobatic moves along the way.
This would be more our reaction if we were four-year-old Leá...
Instead, watch as she laughs hysterically throughout the whole journey.
Raphael told the Toronto Star that Leá wants to follow in her mother's footsteps as an air stewardess, although we're not sure how the passengers will react to her getting the giggles during a bout of turbulence!