Watch This Hilarious Parody Of What It Means To Be An 'Instagram Husband'
YES! Another like. It was so worth taking the photo eight times, spending at least 15 minutes finding the right filter and adjusting the contrast to get the perfect shot.
Behind every Instagram snap is a woman who is a perfect baker, expert fashionista and photographer extraordinaire.
And a man who's primary function is to help make these photos look good. Well, at least this is what this hilarious new video suggests!
The video laughs at the idea that there are men who have to suffer for the art.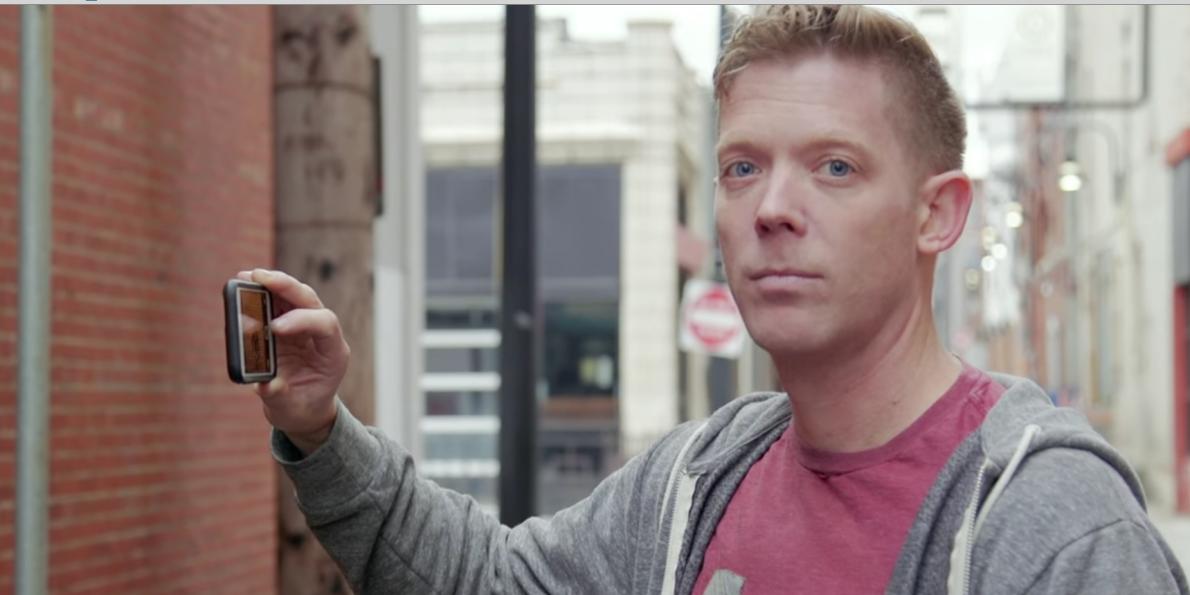 Are you an 'Instagram Husband'? Picture | YouTube
All foodies will understand this one when one of the partners says: "We used to eat our food. Now we just take pictures of them."
And who can't relate to this: "It takes us so long to get anywhere because we have to take pictures of our feet."
There's even a support group that has been dedicated to helping the men who have to suffer for their partners' art, including advice on how to 'approach your wife' about the trouble her addiction is causing and a section to 'receive help'. Take a look at the website!
Although the video is taking the mick, do you think that actually it could be telling something to the truth?
Are you an 'Instagram Husband'? Let us know your experiences by commenting below!