WATCH: JK Makes Heart Presenters Scream With Horrifying Drone-Ghost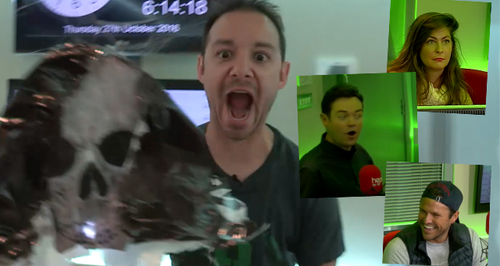 What would you do if you saw an actual ghost flying towards you? Well, Mark Wright found out the hard way....
JK really put his scaring skills to the test and pulled one of the most terrifying pranks EVER. And the victims? His fellow Heart presenters of course!
Having convinced the boss that Heart HQ was in great need of a drone, JK decided to give it a ghostly makeover.
Brought into the studio one by one, Toby Antis, Mark Wright, Lucy Horobin, Stephen Mulhern and Emma Willis have no idea about what ghoulish trickery JK has waiting for them.
Which one will scream the loudest? Our money's on Mark Wright...