Watch The Adorable Moment Mum Tells Her Daughter She's Pregnant!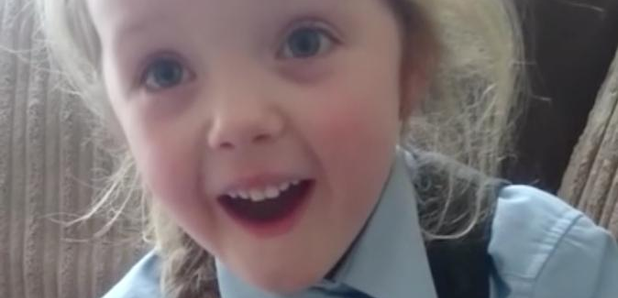 She just can't stop smiling!
This was the amazing moment Kellie Kearney told her daughter, Frankie, she was expecting.
Kellie is an award winning parenting blogger who, back in 2015, documented her pregnancy and passing on her knowledge and advice to fellow mums out there.
When Kellie found out she was pregnant, she their own unique way to tell the world. As she explains in her blog, My Little Bábóg, how they considered serving an eviction notice to Frankie or just posting a simple 'coming soon' photo. In the end they just decided to film the moment they told their daughter she was about to become a big sister, and her reaction just says it all.
Look at her smile!
Kellie gave birth to Kadie in August 2015.
Since then, Kellie continues to blog about life and parenthood on My Little Bábóg and you can like her on Facebook too.