'I Need A Poo!' Watch Toddler Awkwardly Interrupt Mum And Dad's Wedding
"I need to poo" - One thing you don't want to hear during your wedding ceremony.
01:03
When you've got to go, you've got to go...
When you've got to go, you've got to go. However, there's a time and a place, son, and whilst mum and dad are at the alter, that ain't it...
Hannah and Ben Lienert from South Australia were standing hand-in-hand at the alter of their wedding, about to say their vows in front of their guests, they were abruptly interrupted by their three-year-old son, Hudson, who declared: "I need a poo!"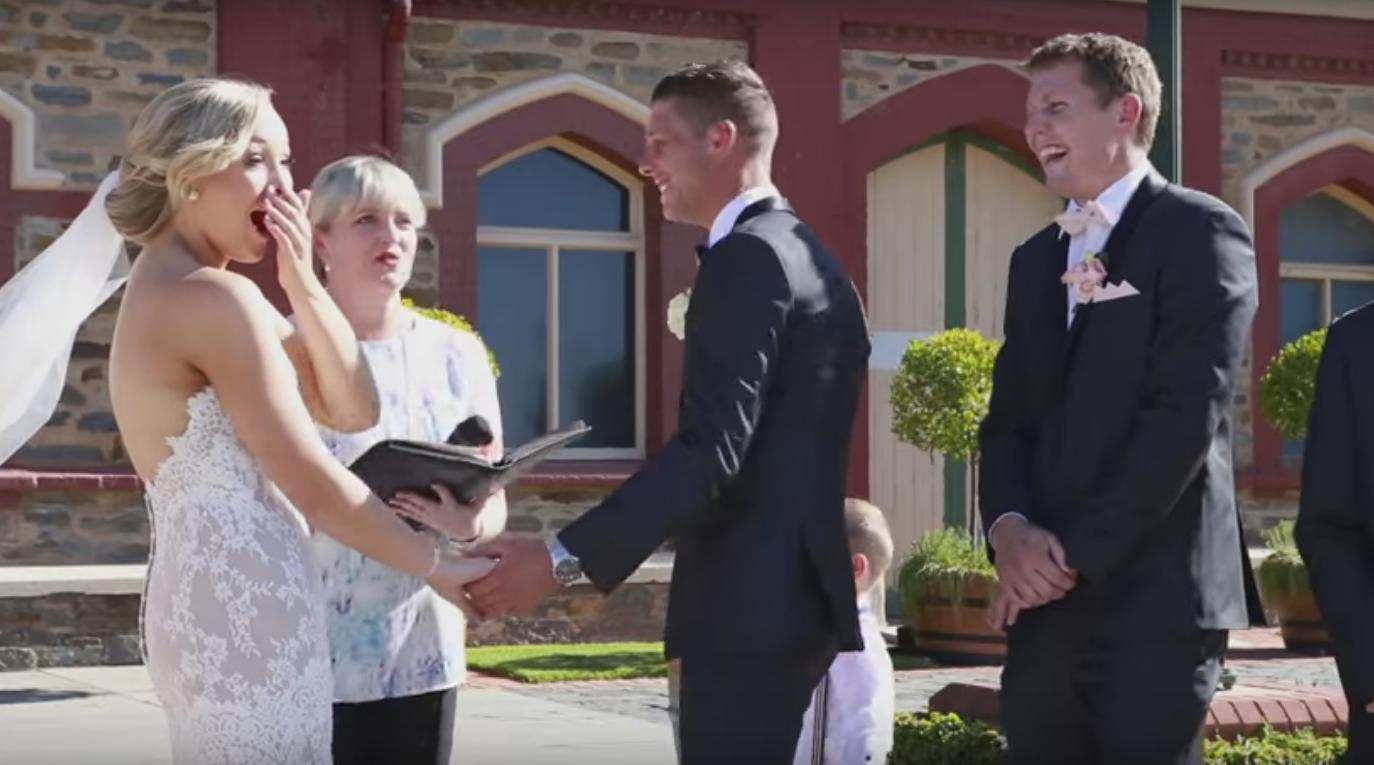 Picture
| Storyful/hannahgrace
After Hudson's cringeworthy declaration, the bride and groom were seen throwing back their heads in laughter as Hannah asked between tears of laughter: "What just happened?"
Coming to the boy's rescue was his aunt, who took Hudson's hand and whisked him away to the toilet for a not so sneaky number two.
"That is the definition of being upstaged I reckon," the celebrant said and enjoyed the funny side before attempting to rekindle the romantic moment.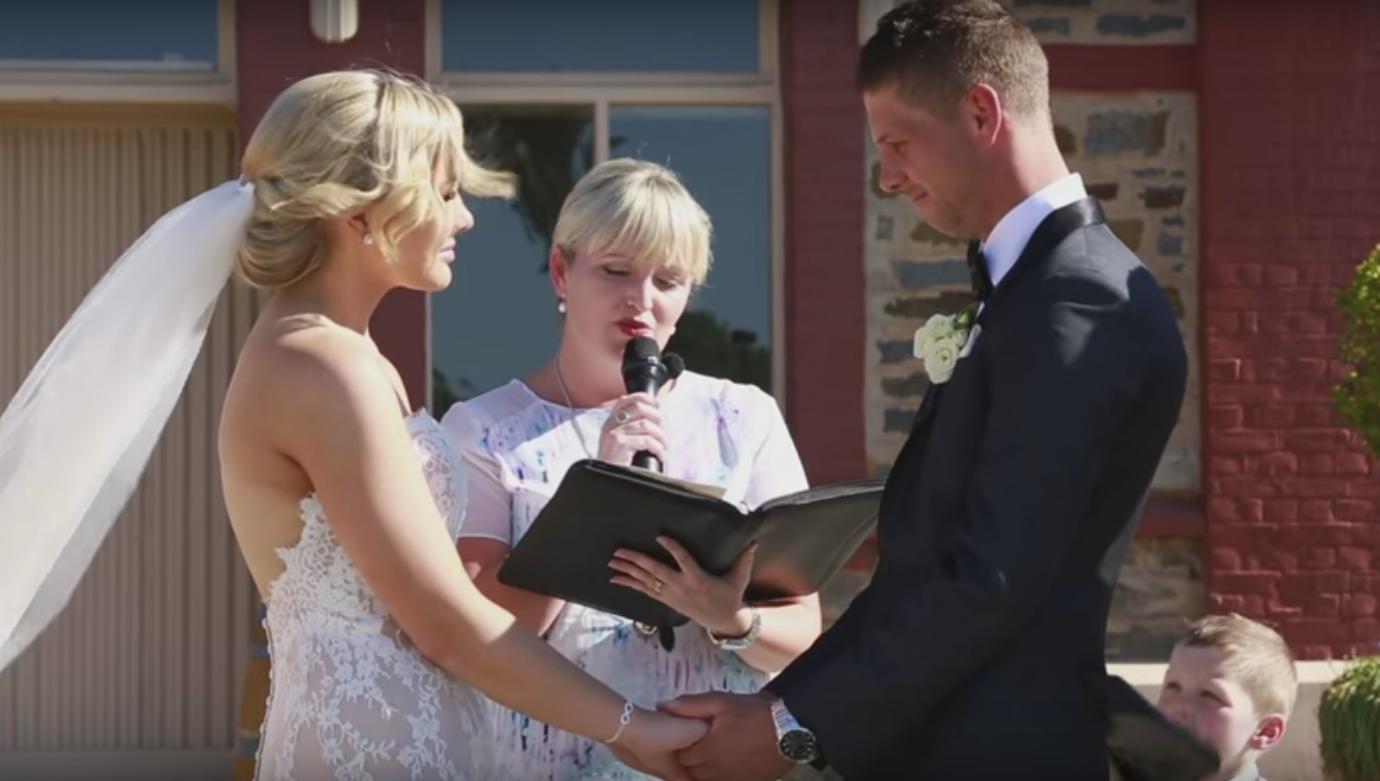 Picture | Storyful/hannahgrace
"I've got some serious words now, we'll all try and concentrate."
Posting the clip to Youtube, Ms Lienert wrote: "Children and weddings don't always mix, but they sure know how to make them memorable."
They sure do, mum! They sure do...