Cinderella VS Belle: The Ultimate Rap Battle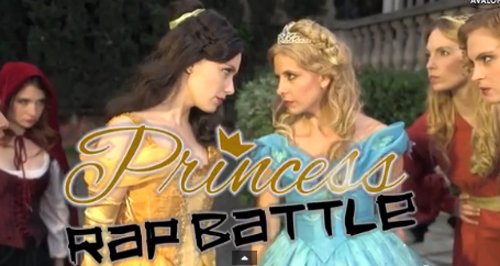 Watch Sarah Michelle Gellar Slay like you've never seen her before...
The 'Buffy the Vampire Slayer' star swapped her stakes for a tiara as she took on the role of Cinderella in a rap battle against Belle, aka vlogger Whitney Avalon.
With long golden locks, a sparkly tiara, and a puffy blue ball gown, Sarah Michelle Gellar couldn't look less like Buffy the Vampire Slayer, but that's because she's swapped her stakes for glass slippers for an epic princess rap battle. Watch the video below…
Warning: Although tongue-in-cheek, these lyrics may offend some.
Starring in vlogger, Whitney Avalon's latest YouTube video the '90s TV icon has donned the perfect princess look for her role as Cinderella, with Avalon dressing up as Belle from Disney's 'Beauty and the Beast'.
With support from Rapunzel and Sleeping Beauty, Sarah Michelle Gellar lays down some incredible raps dissing Belle for her choice in man.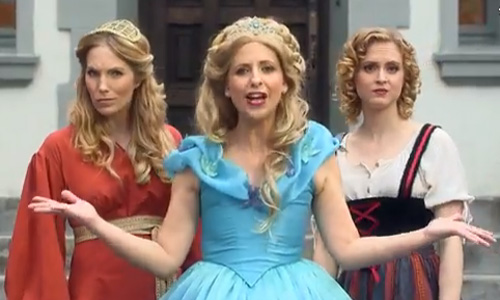 Belle isn't easily intimidated though as she warns Cinderella not to mess with her: "Fear the nerdy, wordy princess".
Backed up by Pocahontas and Red Riding Hood, Whitney Avalon compares Cinderella's vanity to Gaston who makes an appearance in the video too.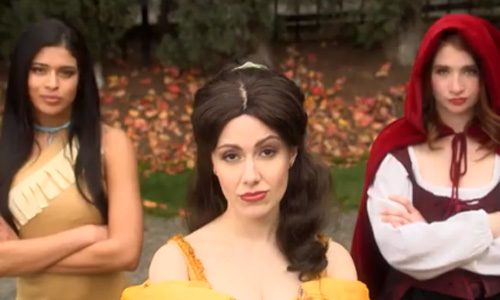 Sarah Michelle Gellar is used to taking a few punches though, and comes back with a vengeance: "You followed in my footsteps, without me there's no you, Disney built and empire on these tiny glass shoes".
Bippity bobbity boo!