Big Ben Is Going Silent For How Long?!
15 August 2017, 09:37 | Updated: 15 August 2017, 10:09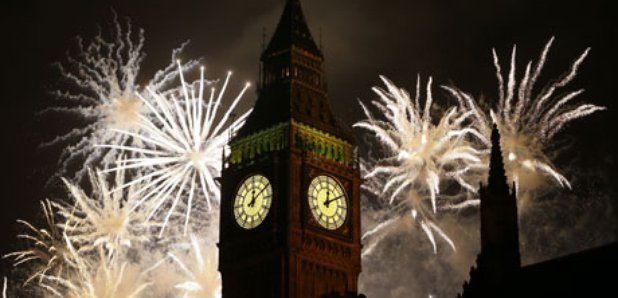 The London icon is going to be much quieter than usual.
It's a symbol of London which is recognised around the world. But the bongs of the iconic bell Big Ben are due to be stopped for a whopping FOUR YEARS. The silence is to protect workers during a four-year, £29m-conservation project that includes repair of Elizabeth Tower, which houses the Great Clock and its bell.
(Yes, Big Ben is actually the name of the bell itself, and not the tower. Good pub quiz question, that).
The familiar bongs will fall silent after sounding at noon next Monday, 21st August, and are set to begin again regularly in 2021.
The hammers will be locked and disconnected from the clock, although the bongs will still sound for important events such as New Year's Eve and Remembrance Sunday. Phew.
Big Ben has been stopped several times since it first sounded in 1859, but the current project will mark the longest period of silence for the bell.
The 13.7 tonne bell was last stopped for maintenance in 2007 and before that was halted for two years in 1983 for refurbishment.
The 96-metre-tall Elizabeth Tower is believed to be the country's most photographed building, and puzzled tourists who may be wondering why it's silent will see that it's already half covered in scaffolding as part of the renovation.
Big Ben is a true London icon. [Picture: GETTY]
Steve Jaggs, keeper of the Great Clock, said: "This essential programme of works will safeguard the clock on a long term basis, as well as protecting and preserving its home - the Elizabeth Tower. Members of the public are welcome to mark this important moment by gathering in Parliament Square to hear Big Ben's final bongs until they return in 2021." That's all well and good, Steve, but what are you going to be doing for the next four years?
One working clock face will remain visible at all times, telling the time silently, and it will be powered by a modern electric motor until the original clockwork mechanism is reinstated.
All the other bells which chime every 15 minutes will be silent as well during the works.
The repairs are aimed at fixing the clock mechanism, which is at risk of failing, as well as installing a lift for safety reasons. We'll miss your bongs, big fella. Come back to us once you're good and ready.