Drunk man arrested after weeing over airline passengers' seats
25 May 2018, 12:57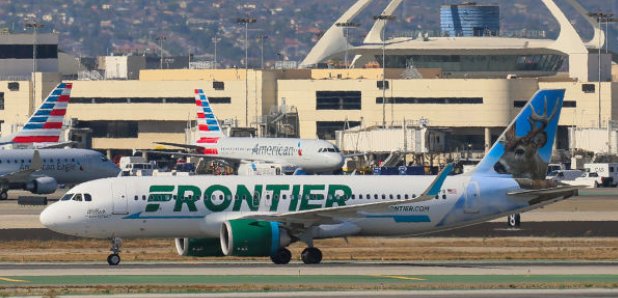 If you thought someone kicking the back of your chair was the worst thing that could happen on a flight, think again.
A man was pictured sat down in his seat and weeing in to the pocket of the chair in front of him by sickened travellers on a US plane.
The passenger, identified by police as Michael Allen Haag, was described as being "extremely intoxicated".
Other passengers on the Denver to Charleston flight claimed that he had been drinking vodka tonics before he "grabbed" a woman sat next to him about two hours in to the journey.
One passenger, identified only as Emily, told Fox News: "I hear a woman scream, 'If this man f***ing touches me one more time I'll f***ing kill him'."
Another female passenger claimed he asked her lewd questions about her private life.
Flight attendants went on to move the man to an empty row of seats at the back of the aircraft - but his bad behaviour escalated.
Emily then witnessed the man urinating in to the pocket of the seat in front.
She said: "And I scream, he's f***ing peeing. He's peeing. Oh my god.
"And the flight attendant doesn't even acknowledge him at first. Acknowledges me and says you need to calm down and stop cursing."
Haag was taken away from the airport in handcuffs and later charged with interference with crew members, and indecent exposure on an aircraft.
A Frontier Airlines spokesperson told the Evening Standard: "Frontier Airlines has zero tolerance for behaviour that affects the safety of our passengers and crew.
"We are supporting authorities in their investigation."