Female workers 'distressed' after being made to share loos with male colleagues
16 August 2018, 11:56 | Updated: 16 August 2018, 14:44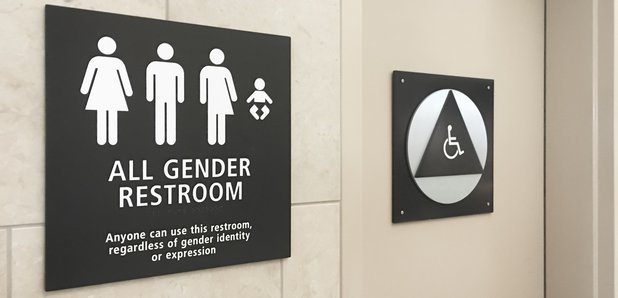 Female employers at the Home Office have been complaining their male colleagues have been using toilets with the door open.
Female office workers are demanding bosses scrap their new gender neutral bathroom policy - as men are taking a wee with the doors open.
A £36,000 renovation to the lavatories at the Home Office hasn't gone down well with female workers who have been left feeling distressed since new gender neutral toilets have been introduced.
A notice has been placed outside the unisex toilets at the department's Westminster headquarters asking men to ensure they only use the loos with the door closed, because it's been unsightly for female colleagues, who have been avoiding them as a result. >
The sign reads: "Polite notice - could men using these toilets use them with the doors shut.
"Women are finding use of the toilets quite distressing and are not using these toilets as a result. Thank you."
Female Home Office employees are refusing to use new £36,000 gender-neutral toilets https://t.co/Etoy3jXoff pic.twitter.com/PVAnaHqyQA

— Siglov Freudivan (@DerangedRadio) August 16, 2018
Both men and women have been made to share loos, after five male and five female toilets were converted into ten unisex facilities, each with three cubicles.
The Home Office introduced the gender neutral toilets to create a comfortable environment for all staff, including those who identify as transgender.
However, not everyone agrees with the idea of gender neutral toilets, and believe it leaves the majority of women feeling uncomfortable.
Christian Concern chief executive Andrea Minichiello Williams argued: "By attempting to be inclusive towards a very small number of trans-identifying people, companies and public authorities have actually made conditions significantly worse for women – as nearly everyone predicted would happen.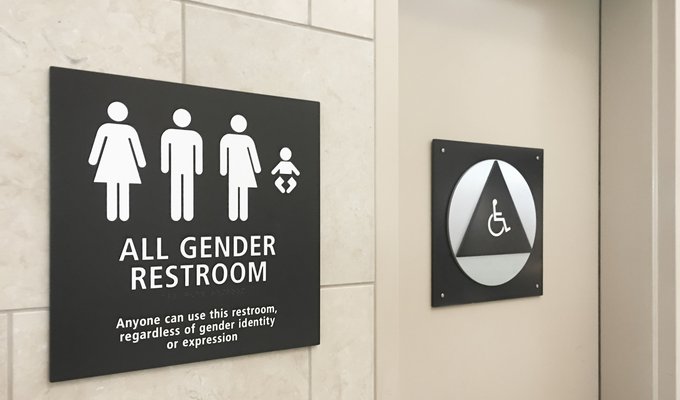 Credit: Getty
"We hate to have to state the obvious, but men and women – and boys and girls – need separate, single-sex toilets. This is something women fought hard for in the past – and still fight for in parts of the developing world today."
The Home Office aren't the only ones to have introduced gender neutral toilets, as a number of organisations are also hopping on board with the idea.
The Army removed two 'Ladies' and 'Gentlemen' signs at their headquarters in Andover, Hampshire, and changed them to unisex lavatories this summer.
Meanwhile, the BBC, which reportedly has 417 transgender staff, has now introduced gender-neutral toilets in all its buildings too.