BATTEN DOWN THE HATCHES! Britain set for two weeks' worth of rain TODAY
8 September 2017, 15:25 | Updated: 8 September 2017, 15:55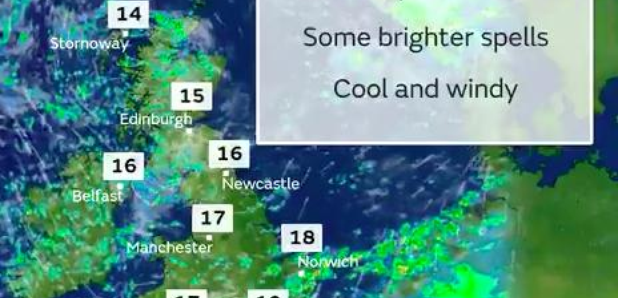 Forecasters are warning that washout weather will continue into the weekend with predictions of more rain and gales of up to 50mph.
Summer is officially over it seems (sob) as the Met Office released a statement to say that downpours will sweep the country throughout Friday, Saturday and Sunday with some areas seeing up to 30mm of rain in the next 24 hours.
And with the wet weather set to continue until at least Tuesday, experts aren't able to accurately predict when things will dry up.
Good morning, Rebecca here. Blustery showers expected today. Please see forecast for more information: https://t.co/a70fezJePQ pic.twitter.com/FjI1khsoq2

— Met Office (@metoffice) September 8, 2017
It's not good news for anyone heading to Bestival this weekend as the Dorset festival site has already turned into a muddy quagmire – though we're sure revellers won't let it dampen their spirits as acts such as The XX and the Pet shop Boys take to the stage.
The silver lining though is that the wind will help to dispel the excess water around from all the rain and reduce the risk of flooding.
Met Office forecaster Emma Sharples commented: "Low pressure is going to bring some unsettled conditions and pretty much everyone will be experiencing rain at some point.
"Sunday and Monday will also be wet with rain concentrated in the west on Sunday and moving north-east through Monday
"Tuesday could see fewer showers but it's hard to predict with any certainty when the rain will end as we start to look deeper into next week.
Oh well, at least the it presents the perfect opportunity to curl up under a blanket and binge watch your favourite TV boxset!