The Fate Of This School's Pet Piglets Has Caused Outrage Amongst Parents
23 January 2018, 12:58 | Updated: 23 January 2018, 13:01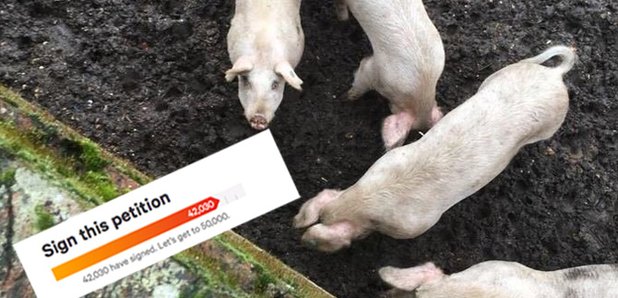 Parents have been left divded over the school's approach to teaching children where their meat comes from.
A school that reared four pigs has sparked a huge debate after moving forward with their desicion to send them to a slaughterhouse.
Priestlands School in Lymington took the pigs in when they were small in order to teach the children "where food comes from" and informed pupils the pigs would "enter the food chain".
However, the decision didn't go down well with some vegan and vegetarian parents who have slammed the school for the 'cruel' act and have started a petition to get the piglets sent to a sanctuary instead.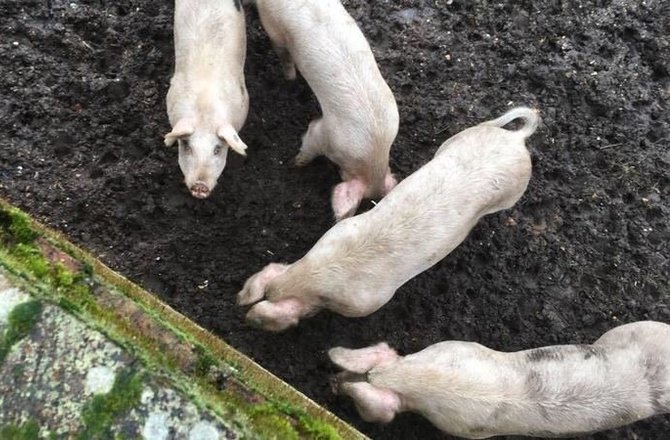 Parent Vincent Cook told Sun Online he was completely "shocked" when he found out where the piglets were going to be killed and criticized the schoool for committing what he believes is "such a violent act".
The school dimissed his concerns after arguing that his opinion as a vegan parent was in the minority, however, animal rights campaigner Ed Winters later launched a petition to save the pigs which has since gained over 41,000 signatures at the time of writing.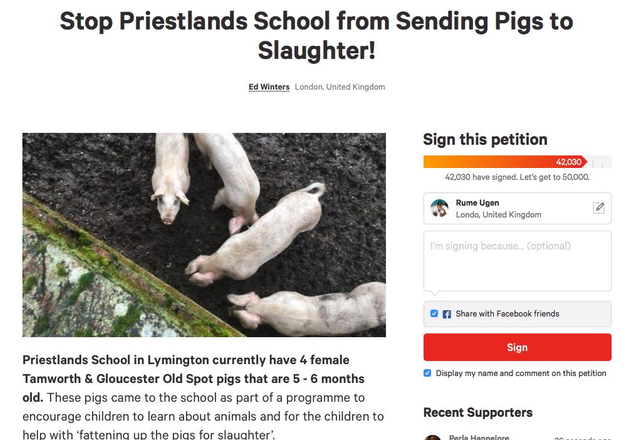 Pleading for the animals to be sent to a sanctuary instead, Mr Winters said: "In 2018, we should be teaching children compassion towards animals.
"The school has made students and parents uncomfortable, by discriminating against their beliefs by condemning these pigs to death.
"One concerned vegan parent has begged the school over the past few months to send the pigs to a sanctuary as opposed to a slaughterhouse.
"However, the school has now decided to send the pigs back to the farmer, who will then take them to C&S Meats Ltd where they will be slaughtered."
The debate has unsuprisingly divided opinion among parents and was even discussed during a heated debate on Good Morning Britian on Tuesday morning.
WATCH BELOW....
Priestlands School has since defended their decision to send the pigs back to the farmers, and insisted they have always been very clear about their intentions for the pigs from the very beginning.
The school said: "We have always been open and honest about the purpose of the pigs and have had them in our Walled Garden for many years, along with "retired" battery hens, ducks, pygmy goats and orphaned lambs.
"We want to educate our students about where their food comes from and to do this in a sustainable way as well as preparing students for employment locally.
"Last week, we decided that the best way forward was to hand back the pigs to their original owner."
"The original owner collected the pigs over the weekend, and this enables us to focus on our core purpose of running the school and will allow a proper consultation and discussion on whether we have pigs in the future."
Do you think the school are doing the right thing? Or should the pigs be saved from the slaughter house?
Vote in our poll below!