Ross McDonnell: New York Police find dismembered body on beach believed to be Irish filmmaker
20 November 2023, 20:06 | Updated: 20 November 2023, 20:34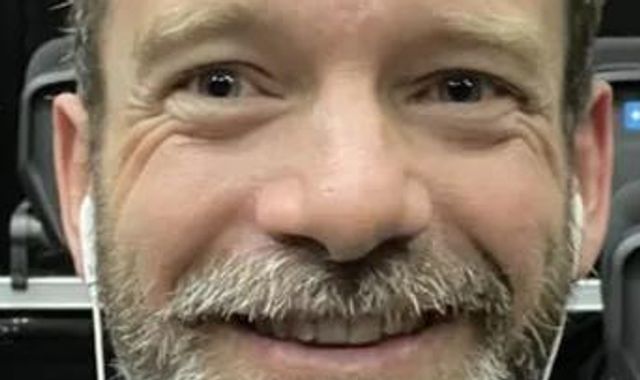 The dismembered body of an Emmy-winning filmmaker who disappeared this month was found at a New York beach.
While it has not been officially identified, law enforcement sources told NBC News that the remains appear to be Ross McDonnell's.
The 44-year-old Irish filmmaker was last seen on 4 November leaving his apartment in Bedford-Stuyvesant, Brooklyn, on a bicycle.
His bike was later found locked at Fort Tilden Beach in Queens, located on the Rockaway Peninsula next to Breezy Point.
New York Police officers responded to a call on Friday, just before 12.30pm, over reports of a human torso with legs found lying in the sand.
No foul play is suspected and there is no indication McDonnell took his own life, the sources told NBC.
They added that it is possible McDonnell went for a swim, somehow got caught in the current and drowned.
The investigation is ongoing. Authorities are working with the Irish consulate and awaiting DNA testing results.
Read more from Sky News:
Ashling Murphy's murderer 'should never see the light of day again'
David Cameron enters House of Lords
According to the Irish Times, McDonnell missed an appointment on the day he is believed to have been last seen.
After failing to turn up for work the following day, friends went to his apartment and broke down the door.
The filmmaker was nominated for his first Emmy for an Outstanding Investigative Documentary with Elián, about "a five-year-old Cuban boy plucked from the Florida coast in 1999".
He also won Emmys for cinematography for his work on the Showtime series The Trade in 2021, which covered the US' opioid epidemic and Central American immigration, and for the film The First Wave in 2022, which followed the staff and patients of a New York hospital at the start of the Covid-19 pandemic.
(c) Sky News 2023: Ross McDonnell: New York Police find dismembered body on beach believed to be Irish filmmaker