Warnings As Hurricane Ophelia Heads For The UK
16 October 2017, 10:53 | Updated: 16 October 2017, 11:47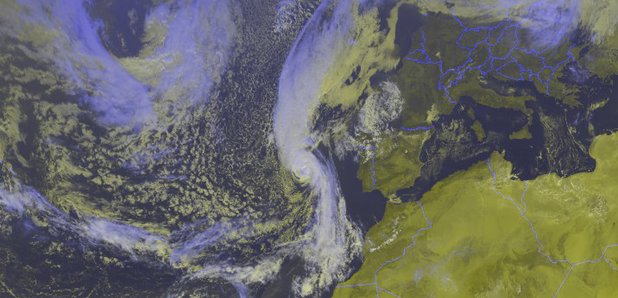 The British Isles will be hit by 80mph (130km/h) winds today.
An amber warning for Northern Ireland, parts of Wales and south west Scotland is in force from midday today.
In the Republic of Ireland, Met Eireann has issued a red wind warning and the government has deployed the army.
Ummmm... think they know there's something big coming? #Ophelia #mondays pic.twitter.com/jz4iCLunlk

— Sarah Kavanagh (@sltlk) October 16, 2017
Ophelia is on its way from the Azores in the Atlantic Ocean and it comes 30 years after the UK's Great Storm of October 16th 1987, which saw 18 people killed in Great Britain.
The Met Office said there was a "good chance" Northern Ireland could be hit on Monday afternoon by power cuts, flying debris, large waves in coastal areas and disruption to all travel services. Wowzers.
A yellow warning of "very windy weather" also covers parts of Scotland, the west and north of England and Wales.
Meteorologists predicted that hurricane-force winds were expected at Ireland's southern coast at around 10:00 BST, but the "real impact" for the Republic of Ireland will be about midday.
Many ferries, trains, buses and flights across the island have been cancelled.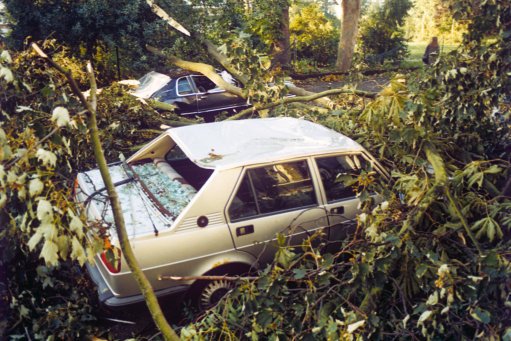 It's been 30 years since the Great Storm of 1987. [Picture: PA]
Dublin Airport said while early morning flights were operating as normal, up to 130 flights could be cancelled when the storm hits later.
Belfast Airport said flights were scheduled to operate as normal, but passengers should check with their airline. Ryanair, Are Lingus, British Airways, Qatar Airways, Air France, CityJet, Emirates and KLM have all cancelled some flights due to the severe weather.
However, there is an upside to all this chaos, as schools and colleges in the Republic of Ireland and in Northern Ireland are closed. Whoohoo!