Vegans vandalise local farm shop to protest 'cruel' 'pick your own turkey' deal
9 November 2018, 15:41 | Updated: 9 November 2018, 16:21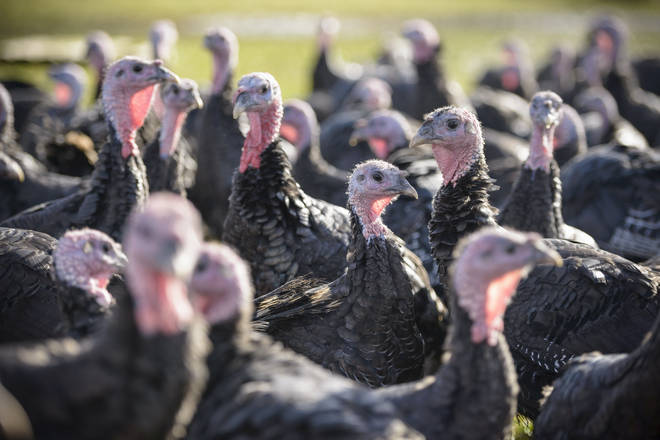 The actions have been condemned by the Vegan Society who have urged activists to share their message "peacefully and positively."
A farm shop has been attacked by vegan activists after offering a 'pick your own turkey' service ahead of Christmas.
Mat Carter - owner of the Greendale Farm Shop - told the BBC how staff arrived at work on Tuesday morning to find the property spray-painted with the words "murder" and "go vegan."
A row of pheasants hanging outside of the shop were also spray-painted to prevent them from being used for food.
The farmer also claimed staff has received "very strange" phone calls, with one disgruntled vegan reportedly asking the butcher: "How would you like it if I cut you up and put you on the counter?"
A second furious caller ranted: "You should be the ones being killed because your life is worth less than that of the innocent animals which you are murdering".
The service that the shop are offering will see customers come and select a turkey that they would then name and help feed, with the staff then taking care of "the difficult bits" before de-boning and stuffing the turkey in time for Christmas dinner.
Despite the controversy, Mr Carter told the BBC that he will keep the 'pick your own turkey' offer available. He went on to claim that sales have "gone through the roof" and that the shop is "busier than it has ever been."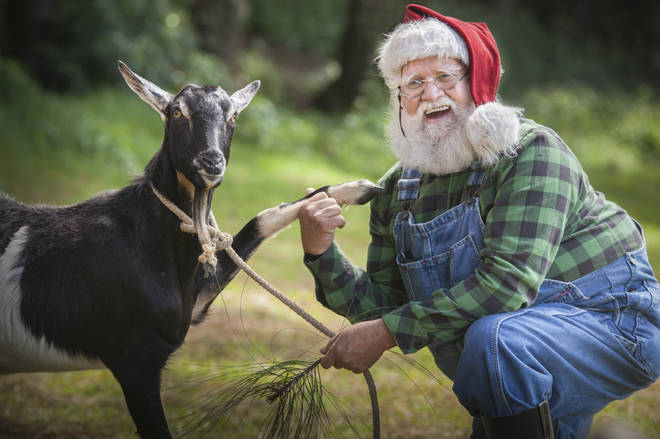 The Vegan Society said it "does not support any threats of violence or abusive behaviour or language towards anyone and we encourage vegan activists to share their message peacefully and positively."
They added: "It's important to note that veganism is based on kindness and compassion, with the vast majority of vegans campaigning this way.
"There are extremists in every movement but they are not representative of the movement as a whole."