Prepare For Britain's Skies To Light Up As The Remnants Of Halley's Comet Return To Shower The Skies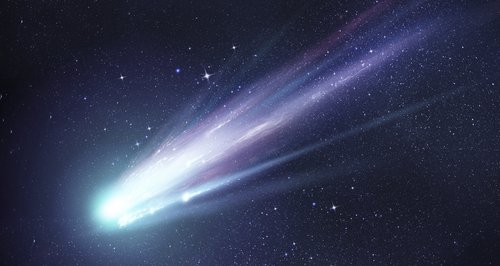 Free up your calendars this October because one of the most spectacular visual sights in the UK is about to take place again and we have all the details on exactly when and where you keen stargazers can see the incredible event.
The Met Office has revealed that Halley's comet has returned to the Earth's skies and we're all pretty excited about it!
So what does this mean?
Well the comet is rather special as it has a long "tail", which means that us mere mortals can see it from down here on Earth.
Okay, it's not really a tail - it's the Orionid Meteor Shower that form the remnants of Halley's comet.
This beautiful spectacle of shooting stars flying across our skies means you stargazers can get your fill of intergalactic fun!
The actual Halley's comet isn't set to return until 28th July 2061.
Keen stargazer? Did you know the #orionid #meteorshower begins this month and peaks on the night of the 20th https://t.co/fupILywoqM☄ pic.twitter.com/NnkdKOi2Yb

— Met Office (@metoffice) October 3, 2016
When can I see it?
The shower will be visible from October 2 to November 7, but will be at it's brightest on October 20, when astronomers think you could see as many as 20 shooting stars an hour!
Orionid meteors are super speedy - travelling at around 41 miles PER SECOND! This gives them their distinctive long tail which means we're all the more likely to see it.
Our top tip is do to go somewhere that has a dark skies policy and keep those peepers peeled between midnight and dawn when the sky is at its darkest.
You can follow updates on the meteor shower on The Met Office's Twitter account:
The #orionid #meteorshower begins tonight and peaks on the night of 20 October https://t.co/fupILyeN2c pic.twitter.com/LMSOBJh7ZL

— Met Office (@metoffice) October 2, 2016