Met Office issues amber weather warning and urges Brits to 'stay out of the sun'
23 July 2018, 12:59 | Updated: 23 July 2018, 16:14
The UK's green and pleasant land has turned brown due to recent soaring temperatures.
The UK is caught up in one of its longest heatwaves in history - and it could turn deadly.
As Brits swelter in temperatures that rival Jamaica, the Met Office has issued an amber warning for some parts of the UK until Friday this week, and urged people to stay indoors.
Their official warning read: "There is a 90 percent probability of heatwave conditions between 0900 on Monday and 0900 on Friday in parts of England.
"Stay out of the sun. Keep your home as cool as possible – shading windows and shutting them during the day may help.
"Open them when it is cooler at night. Keep drinking fluids.
"If there's anybody you know, for example an older person living on their own, who might be at special risk, make sure they know what to do."
The amber warning, or level three warning, is issued when temperatures are set to reach 30 degrees during the day and 15 degrees at night for at least two consecutive days.
The muggy and humid conditions are showing no sign of passing as forecasters expect the temperatures to remain for the rest of July and into August.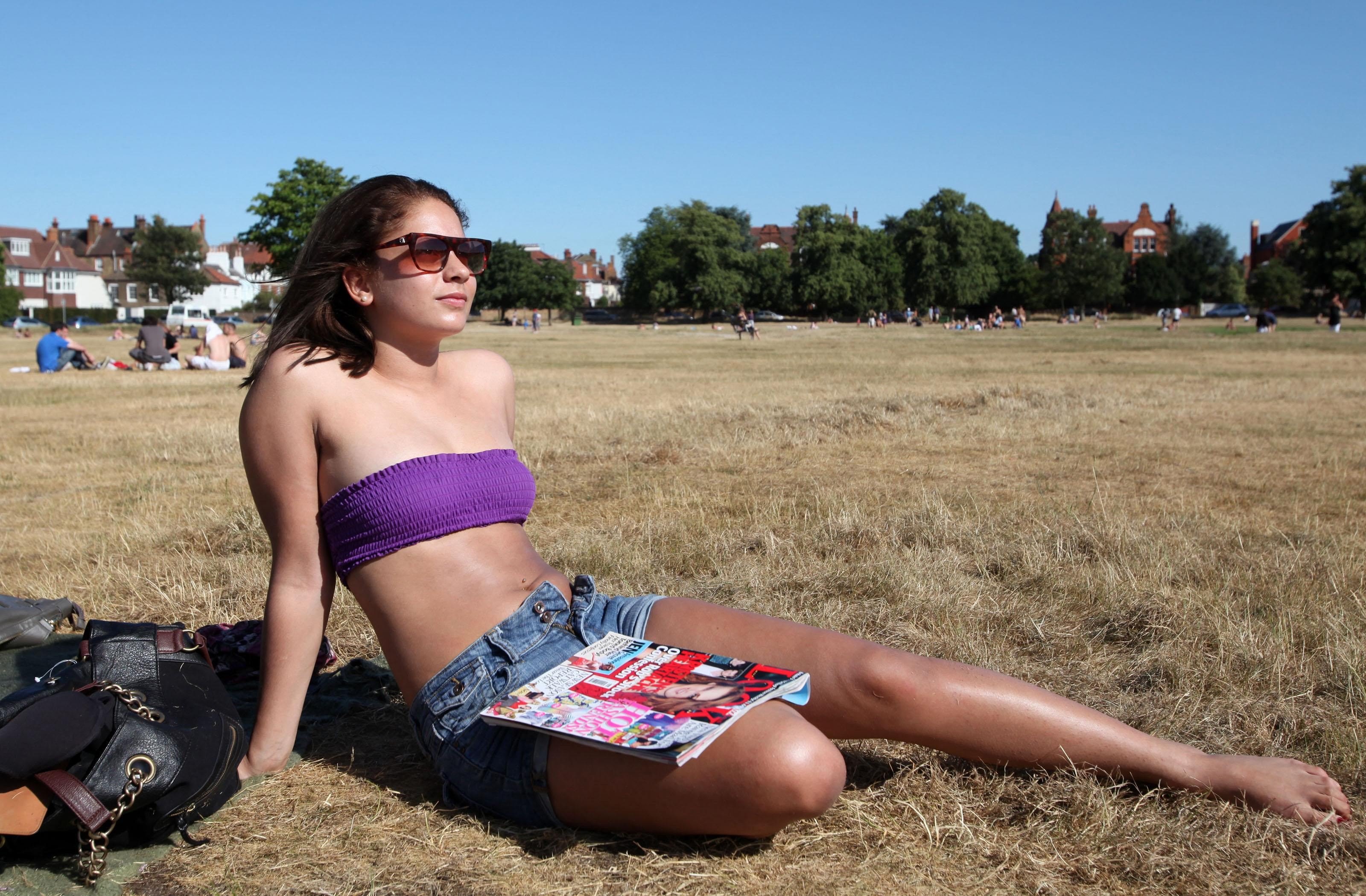 Wimbledon Common doesn't look as green as usual | Picture: PA
It's not just the UK that has been treated to some record breaking temperatures this summer.
Sweden has experiences their hottest summer for a century and Finland's usual summer highs of 18 degrees have been dwarfed by temperatures reaching 30 degrees.