Rain and FROST are set to make a comeback across the U.K
23 April 2018, 08:10 | Updated: 23 April 2018, 09:30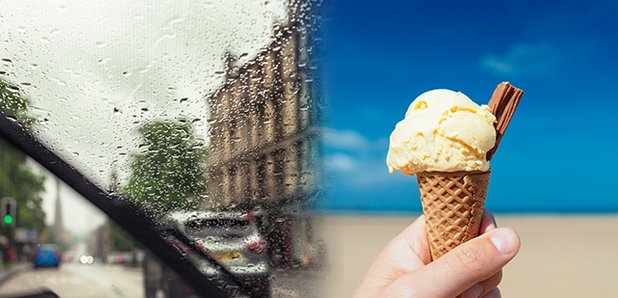 Brits who have been baking in scorching weather conditions will be in for a shock, as the forecasters predict temperatures will plummet.
According to reports, cooler temperatures are set to hit the U.K in what will be a miserable end to an April heatwave over the past week.
Sunseekers can expect much cooler mornings, with temperatures looking to plateau at around 8 and 9 degrees Celsius from Monday morning, with the north of England tipped to expect a lot of cool breeze.
Meteorologist Charles Powell said: "I think we'll face a fresher start to the day.
"A slightly cooler commute than we have been used to."
It's thought the weather will worsen, with clouds of rain making its way across Northern Ireland and Western parts of the UK in the afternoon.
Mr Powell said: "Temperatures will be pegged back a little bit out towards western areas.
"But on the whole temperatures will be much nearer to what they should be for late April."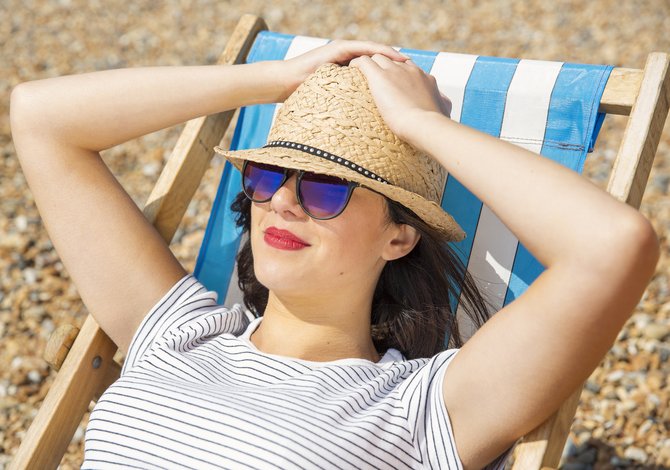 Brits in southern parts of the UK had been enjoying temperatures up to 25 degrees. Credit: Getty
Brits in the South-East of England, who have been enjoying soaring temperatures of mid to high twenties over the last few days, will need to grab their umbrella as the region can expect showers this week.
There is slight relief for those in northern England, Scotland and Northern Ireland as the wet weather they have been experiencing will be lighter showers, although a cold start is expected for everyone come Tuesday morning.
The news follows earlier reports that the cooling temperatures could see "patchy frost" in some areas.
Met Office forecaster, Greg Dewhurst told the Daily Express: "Patchy grass frost is possible in the North from midweek, with 2C lows in Scotland and colder air possibly following."
The meteorologist did attempt to offer a silver lining as he added: "But at least most people are used to the cool weather after the cold March and start to April."