UK Heatwave: What is a level three warning? Can you go home if it's too hot?
28 June 2018, 13:08 | Updated: 24 July 2018, 16:40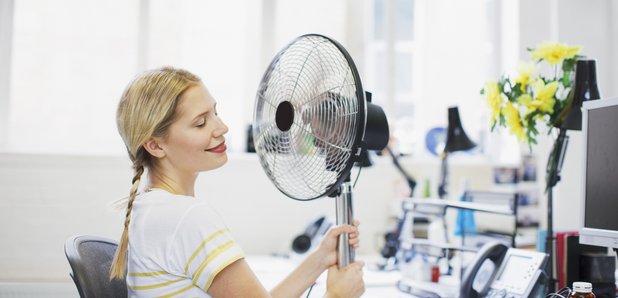 As the Met Office issue a level three heatwave warning with temperatures reaching highs of 30 degrees this week, here's all the details on how hot it needs to be before you can get sent home.
British summer has reached it's peak as the heatwave and temperatures are set to soar to 33 degrees this week, forcing the Met Office to release a level three warning as they urge people to stay indoors and keep hydrated.
But what is a level three heatwave? And how hot does it have to be for you to not have to work?
According to the Met Office, there is a 90 percent chance Britain could face heatwave conditions, particularly in the South and Eastern parts of England.
With the hot weather set to continue all through this week, you might want to invest in an inflatable hot tub for the garden, or check out these inflatables ideal for taking to the pool.
What is an amber level three weather warning?
This means there is a 90 percent chance of weather over 30 degrees for at least two consecutive days.
The warning reads: "Triggered when the Met Office confirms threshold temperatures for one of more regions have been reached for one day and the following night, and the forecast for the next day has a greater than 90% confidence level that the day threshold temperature will be met."
"This stage requires social and healthcare services to target specific actions at high-risk groups."
If it gets any hotter it would be classed as a level four, which is a national emergency.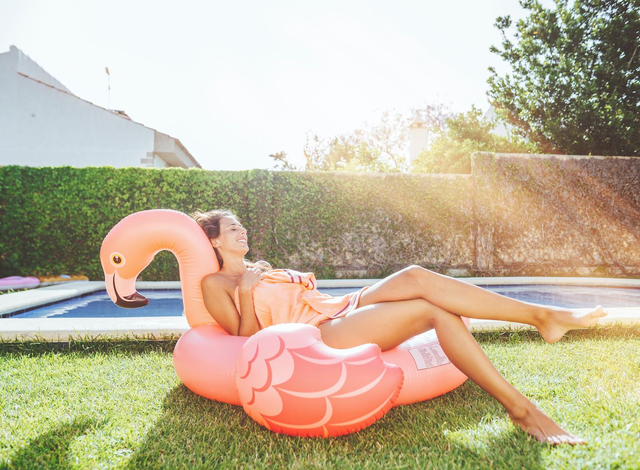 Should I stay indoors during the heatwave?
The Met Office has been advising that people stay out of the sun and keep your home as cool as possible. They also recommend using shutters and blinds in the day to keep the heat out of the house.
Their statement reads: ""Open them when it is cooler at night. Keep drinking fluids. If there's anybody you know, for example an older person living on their own, who might be at special risk, make sure they know what to do."
Is it hot enough today for me to be sent home?
Sadly in the UK there's no maximum temperature that automatically gets you sent home from work. According to The Independent, this is because some workplaces such as glass factories operate at extreme temperatures.
On the flip side however, if enough of your colleagues complain about the sweltering temperatures, work managers are obliged to carry out a risk assessment and then resolve the issue - otherwise you are entitled to complain to an industry regulator.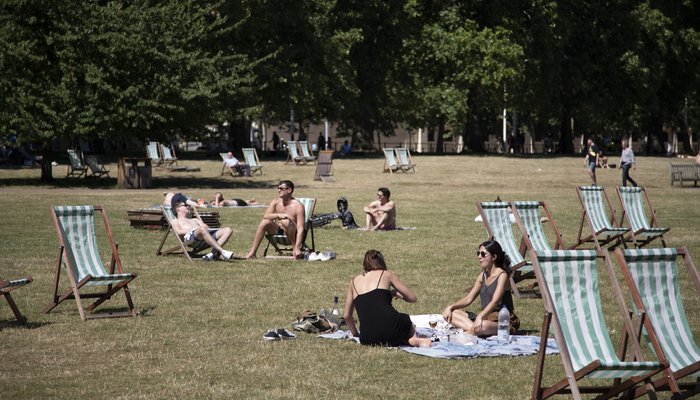 What are the risks if you work in an office that is too hot?
The TUC says: "When the workplace gets too hot it is more than just an issue about comfort.
"If the temperature goes too high then it can become a health and safety issue. If people get too hot, they risk dizziness, fainting, or even heat cramps.
"In very hot conditions the body's blood temperature rises. If the blood temperature rises above 39C, there is a risk of heat stroke or collapse. Delirium or confusion can occur above 41C.
"Blood temperatures at this level can prove fatal and even if a worker does recover, they may suffer irreparable organ damage."
Getty
Can you go home in the hot weather if you work outside?
Just like inside the office, no maximum temperature has been set for those working outdoors either.
Employers are however legally obligated to do risk assessments on workplaces to make sure that temperatures are at least 'reasonable'.