How to keep babies cool in hot weather, from garden time to travelling in the car
28 June 2018, 10:24 | Updated: 28 June 2018, 10:45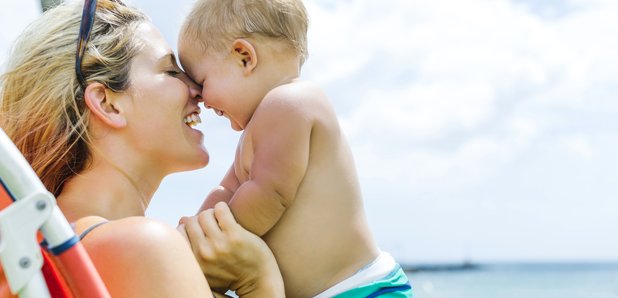 All the tips and tricks on how to keep your babies cool this summer whether you're at home or out and about.
Whilst most of us live for the summer, the BBQs, the drinks and lounging around in the park, it can also be a pretty sticky, uncomfortable time - especially for the little ones. Here's some tips on how to keep babies cool in hot weather.
It's important that you don't try and keep your baby cool by putting a blanket over their pram, it can cause them to overheat, or even die.
How do I keep my baby cool in hot weather?
There are various simple ways of keeping your little ones cool when temperatures rise, the first being, dressing them appropriately for the weather.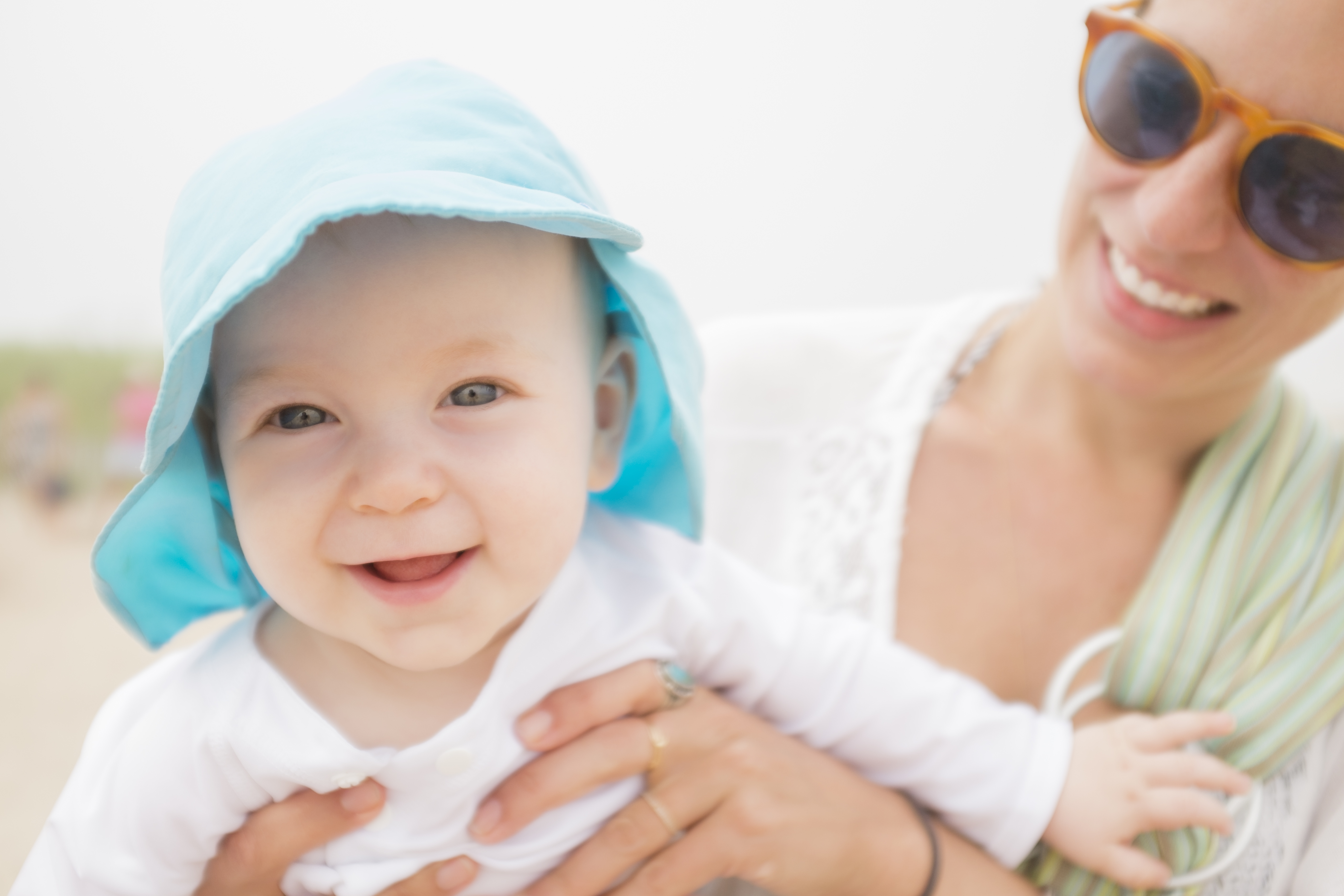 Getty
When it comes to sleeping, if the room temperature is around 25 degrees and above, just a nappy and a vest should do the job.
Alternatively, a quick luke-warm bath is great for refreshing your child before their bedtime.
Regular hydration is also a go-to for keeping your babies cool in hot weather.
If you're breastfeeding, the NHS website advises: "You don't need to give them water as well as breast milk. But they may want to breastfeed more than usual."
"If you're bottle feeding, as well as their usual milk feeds, you can give your baby cooled boiled water throughout the day.
"If your baby wakes at night, they'll probably want milk."
How can I keep my baby cool in the car during hot weather?
Only travel by car if it is unavoidable.
It's also vital to keep window shades in your car - or in your baby's nappy bag if you aren't a driver - to stick on side windows to protect your baby while driving.
Before going in the car, open all the doors and windows and if possible turn on the air conditioning to cool the car down as much as possible.
Make sure the baby isn't in direct sunlight while driving, their skin burns much easier than an adult's.
When leaving the car, make sure no children or babies are left behind - one tip to make sure you don't forget smaller passengers is to strap a teddy in to the car seat when not in use, and have it next to you in the passenger seat when it is.
How can I keep my baby safe in the garden and outside during hot weather?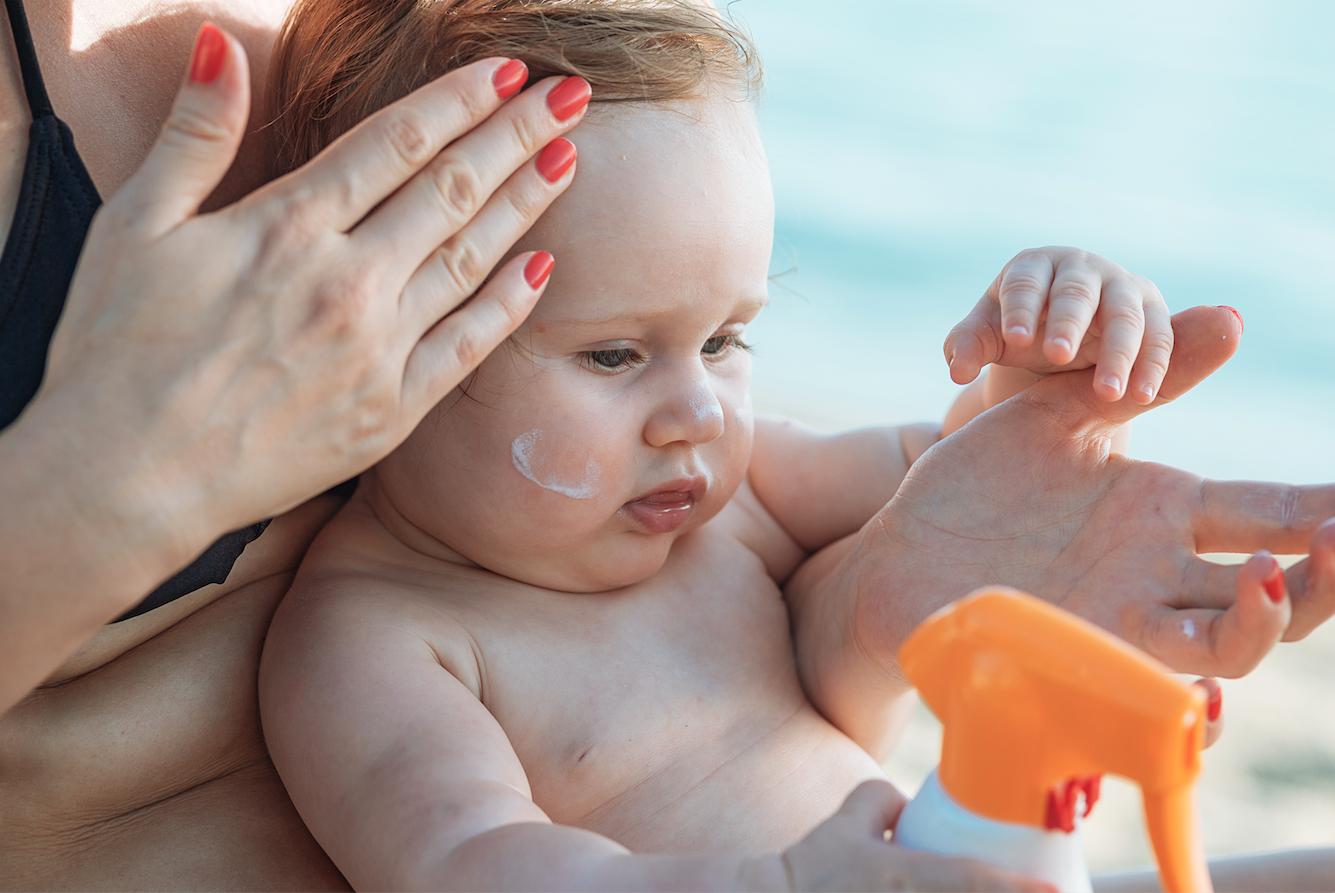 Getty
The NHS advise that babies less than 6 months old should be kept out of direct sunlight.
Sunscreen is essential for keeping your little ones safe in the hot weather. Ensure that your sunscreen of choice protects against both UVA and UVB rays.
Sunscreen that is specifically for babies is ideal as they are less likely to irritate the skin.
Watch more: