Brace Yourselves For Temperatures Below Zero And Snow!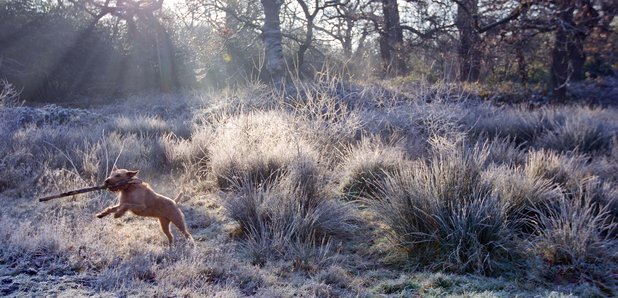 Get ready for an arctic blast!
Freezing cold winds and an icy blast means that the UK is set to freeze this weekend.
Temperatures in some part of the country are set to plummet to as little as -5 degrees overnight.
Eastern areas such as Lincolnshire, Yorkshire, Northumberland and East Anglia will be dusted with snow of up to 2.5. inches.
Met Office warnings have been issues for ice around the South West as well as Wales, Scotland and Northern Ireland.
Forecaster Alex Burgle said:
'Snow at moment is across eastern Scotland, eastern England and as far as East Anglia. London is more likely to see snow tomorrow.
'It will feel cold today and more so tomorrow with temperatures really struggling in central and eastern parts.
'There will be highs of 1-2C, with a biting wind so it will feel much colder.'
Age UK has urged the elderly to keep themselves 'safe and well' during the cold weather and people should be looking out for older neighbours and relatives.
The cause of the freezing weather is due to easterly winds from Scandinavia which will reach us over the next couple of days.