Jennifer Lawrence Takes Us Into Outta Space In A Thrilling New Mini-Film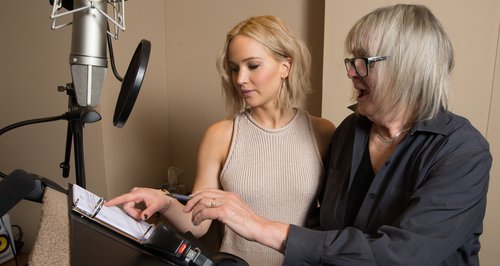 It's J-Law like we've never seen, or heard her before. The A-list Hollywood actress has embarked on an exciting new project that's totally out of this world...
We caught up with director Toni Myers to chat about her thrilling new space documentary 'A Beautiful Planet' and how she got the biggest lady in showbiz involved with her incredible project!
How did you get into making space documentaries?
The IMAX experience, when it first stared was unlike anything that had come before it. It was a medium that could take audiences places they couldn't actually go an immerse you fully. It was a whole sensory experience!
Space is such a huge topic, where do you begin when making a movie like this?
This is actually our 7th film in space believe it or not! ...And they ALL have different themes. 'A Beautiful Planet' has been made 25 years after I made our first movie - 'Blue Planet'. So this film should hopefully give a whole new generation access to these ideas and visuals who didn't experience that first one.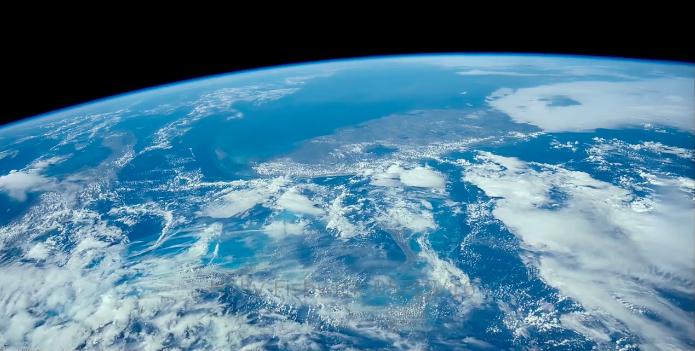 We have a large family audience here on Heart. Do you find kids and teens are naturally motivated by the idea of space or do they switch off at the word 'documentary'. How do you entice them in?
Totally! My own sons were teenagers at the time when 'Blue Planet' came out and they were truly fascinated by it. Young people are much less blinkered - they're open to ideas of space travel, the Earth and all of us on it.
Your ability to translate tricky topics into language that the rest of us can understand is brilliant. You simplify the mind-boggling but still manage to cram in so much information.
You can't just aim things at one part of the audience. You sort of have to try and be all things to all people.
When making 'A Beautiful Planet', did you feel frustrated that you were dumming down complicated issues or do you take pride in your ability to make the complex understandable?
Sometimes I wish I could get deeper into aspects of the subject matter, but I also think that it's important to tell the story straightforwardly so that we can all understand it. People are innately curious, but can have have misconnections so we need to be very clear in our work.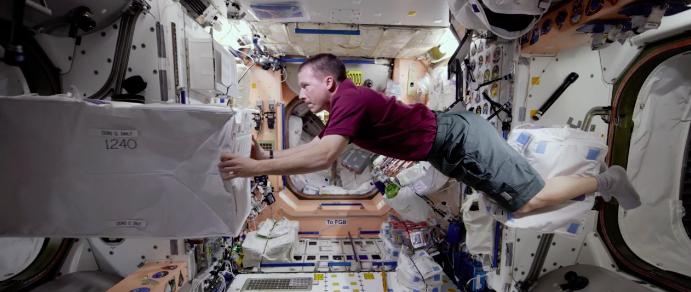 Jennifer Lawrence is a very busy woman, how did you approach about voicing 'A Beautiful Planet'?
Well I knew that I wanted a female voice to narrate the film, in order to contrast with some of the male astronaught voices. Jennifer was part of a list we were thinking of and hoping might get involved.
Is it a specific cause very close to her heart and how did you know this?
She's quite an environmentalist herself as well as a supremely talented actor. I was thrilled to work with her, especially as she's never done formal narration before. She was very hard working and a joy to work with. I also hope her immense popularity will help in reaching new audiences.
The documentary is refreshingly female focused, featuring women astronaughts, narration and of course director. Was this intentional?
It was actually quite reflective of real life at NASA! I guess there are vestiges of that fighter pilot mentality, but not much. There are many wonderful women there doing great work - everything from being pilots to commanders and it was a privilege to work with them.
Jennifer actually fell in love with the work that astronaut Samatha does and it was very gratifying for the two of them to meet at the New York premiere of the documentary.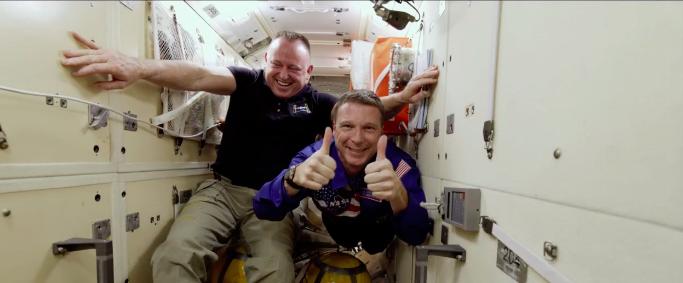 Our Universe seems to have no end of effect on the box office at the moment, with directors like Alfonso Cuarón (Gravity), J.J. Abrams (Star Wars: Episode VII) and Ridley Scott (The Martian) all releasing box office smashes set in space.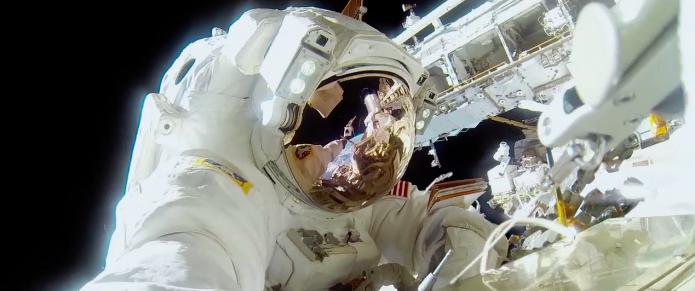 You obviously have a close professional relationship with the great Christopher Nolan. How have your documentaries influenced his own filmmaking and what real elements are taken from your movies and transitioned over to his epic blockbusters?
He's very kind and flattering - he's seen all of our films growing up and that was a big influence on wanting to tell the story of 'Interstellar'. He does his research very carefully. I certainly couldn't do the feature length storytelling that he does. He tackles really difficult themes and the space travel he's talking about are multi-generational and massive.
I guess what my films do show other film makers is what it's really life in zero gravity 0, which is it's a great reference tool for them.
The film specifically explores the effects of humanity on the planet. One part that really stands out is the difference in how North and South Korea appear from space. Is your film primarily a warning of human influence on the planet?
I guess it's just telling people what they've been hearing for some time, but in this film you can actually see it. There's no doubting the effect of burning fossil fuels is having - specifically on our water levels and there's no guilting the lily. It's really something everyone needs to know.
I don't want to depress young people, I want to encourage them! We have a beautiful planet that's soooo worth looking after!
Catch Toni and Jennifer's incredible documentary film in IMAX cinemas across the country from July.